Article published on 22 May 2023
Proludic's history in play began in 1985 with a range of wooden playground equipment constructed from timber.
Our focus was to capture the elements of nature including tree houses to play in, logs to balance along and trunks to climb up. Nature is inherent in Proludic's history, influencing our playground designs and creating wonderful play opportunities for our children in our playgrounds. Natural play contributes to the wellbeing of children by supporting their learning experience and encouraging a closer lifelong relationship with nature.

Nature has an abundance of play values and resources for children and is an ideal setting for adventure and discovery. The unstructured activities provided by nature stimulate physical activity, imagination, creativity, motor skills and cognitive development. Accessibility to play in a truly natural environment is for most children in the 21st century limited, why?
The reasons are different, with social changes, safety fears, technology and traffic growth all arguably playing a part

Dr. Tim Gill, the author of Urban Playground
This means the importance of quality playground design has never been so significant to the health and mental wellbeing of our children. The use of natural materials in the construction of playground equipment brings nature into the playground, softening our urban world and introducing children to nature who may otherwise be denied this experience.
The 'Children's People and Nature Survey' provides information on how children and young people experience and think about the natural environment.
87% of children and young people agreed that being in nature made them very happy.
47% of children and young people shown pictures that depicted different levels of closeness to nature, chose ones showing a high connection to nature to describe themselves
83% of children and young people in the survey agreed that looking after the environment was important to them and that they wanted to do more to look after the environment.
Natural play provides an inclusive play experience
There is increasing evidence that spending time in natural environments can help children who are regularly exposed to stressful events to be less anxious and have a stronger sense of self-worth. Playing and spending time in more natural environments has also been shown to help alleviate the symptoms of ADHD in some children.
The nature-themed Origin' range launched in 2013 was designed to provide children with a secure environment to learn and develop through exploring nature's play activities. The Origin' range is favoured by architects and designers because of the way the natural-looking play structures blend effortlessly into the natural landscape using Robinia wood.
Balance trails, swings, springers, roundabouts and role-play equipment and other playground items offer individual play values and opportunities to support movement development. A range of multiplay units has limitless combinations. Triangular towers with different floors, heights, ladders, climbing, ramps, fixed, and mobile, bridges, tunnels, vertical nuts, climbing walls, slides and Fireman's poles. All of these elements, make for original tailor-made play combinations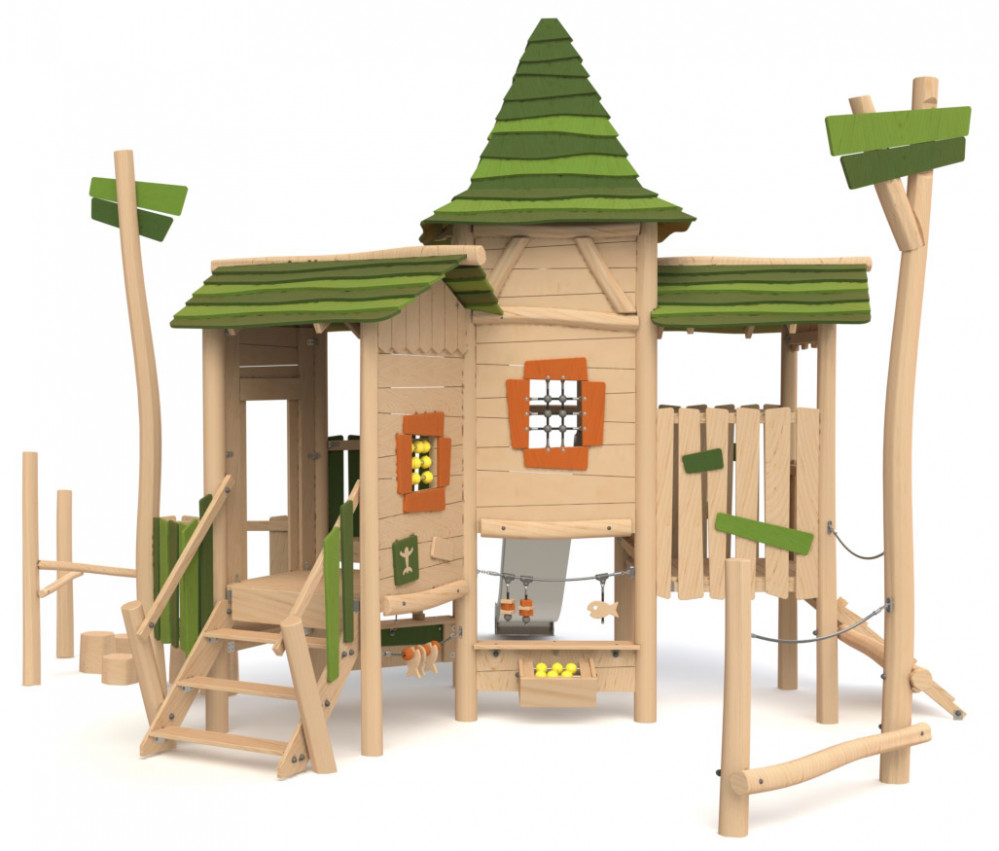 Known for its durability and resistance in outdoor environments to insects, fungus and inclement weather, Robinia wood guarantees the longevity of playground facilities. Rotproof and stable over time, it can be installed in the ground without the need for chemical treatments.
The playground equipment in the Origin' range reproduces the very essence of what nature has to offer: an inspiration for truly imaginative play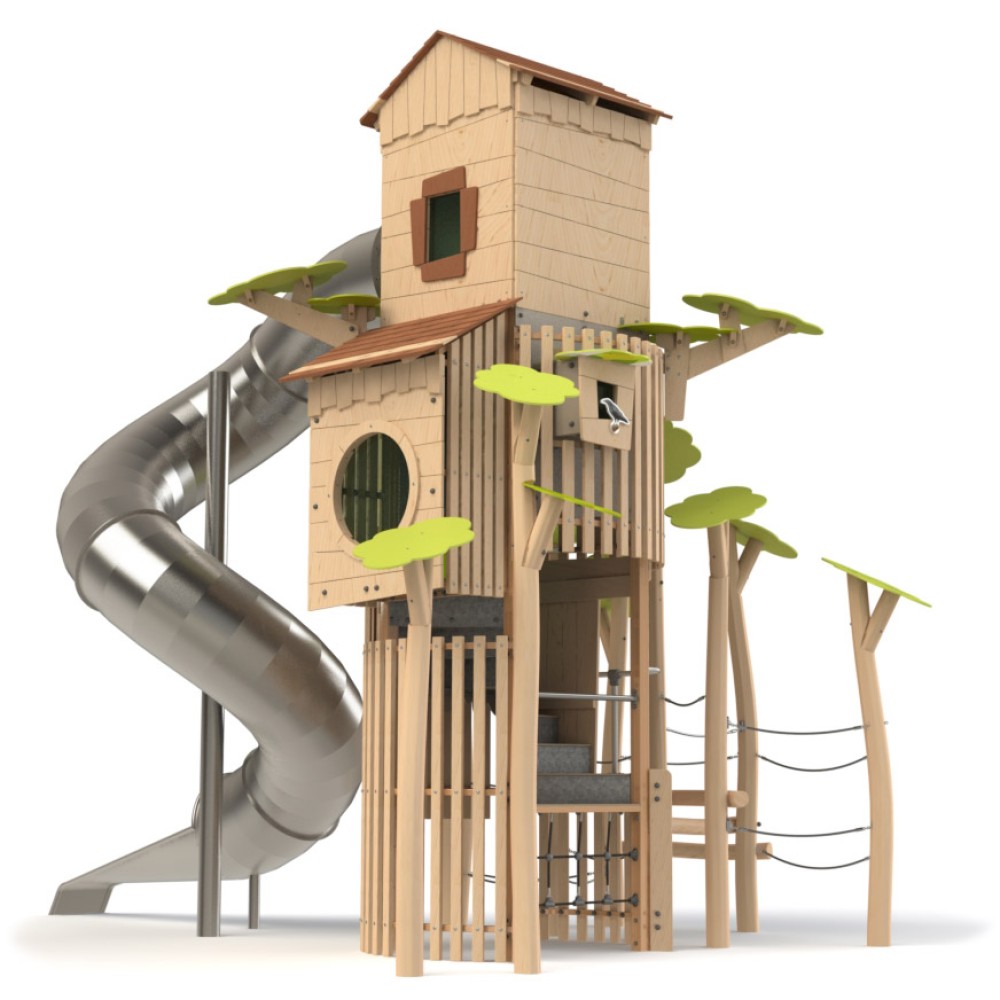 The Robinia wood used for the Origin range is PEFC-certified, which means it comes from sustainably managed European forests. This choice is part of our environmental strategy for eco-friendly playground design.
Due to the expertise and skill of our bespoke team members who have worked within the forestry industry, bringing their honed skills to create beautiful, crafted play items, we have a product range that can create themes and stories to bring play spaces to life.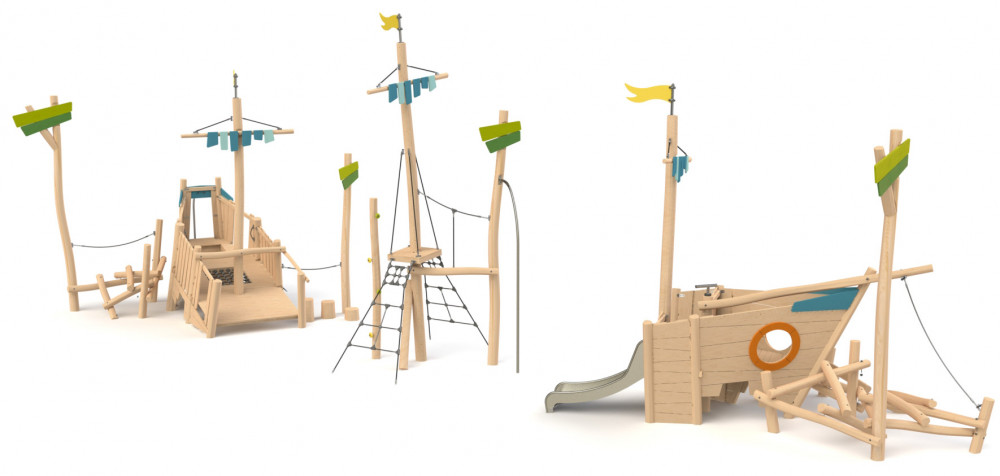 If you want to turn any dream into reality, contact us directly to learn about our Origin' Major Projects or click HERE for more information.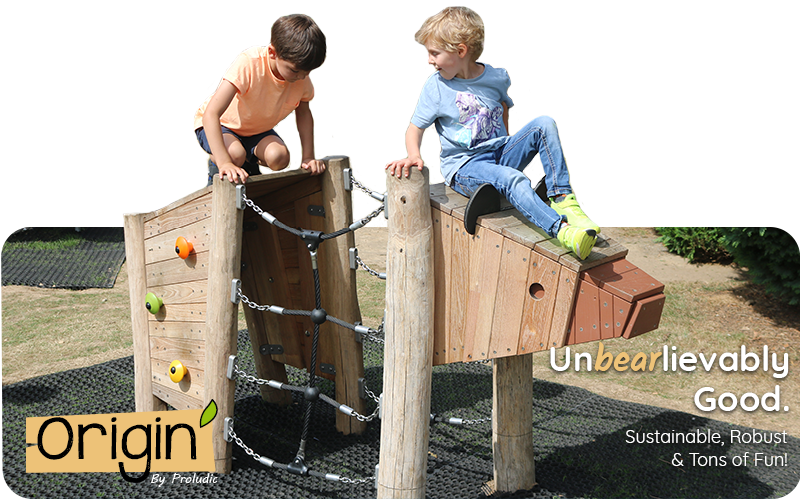 Recent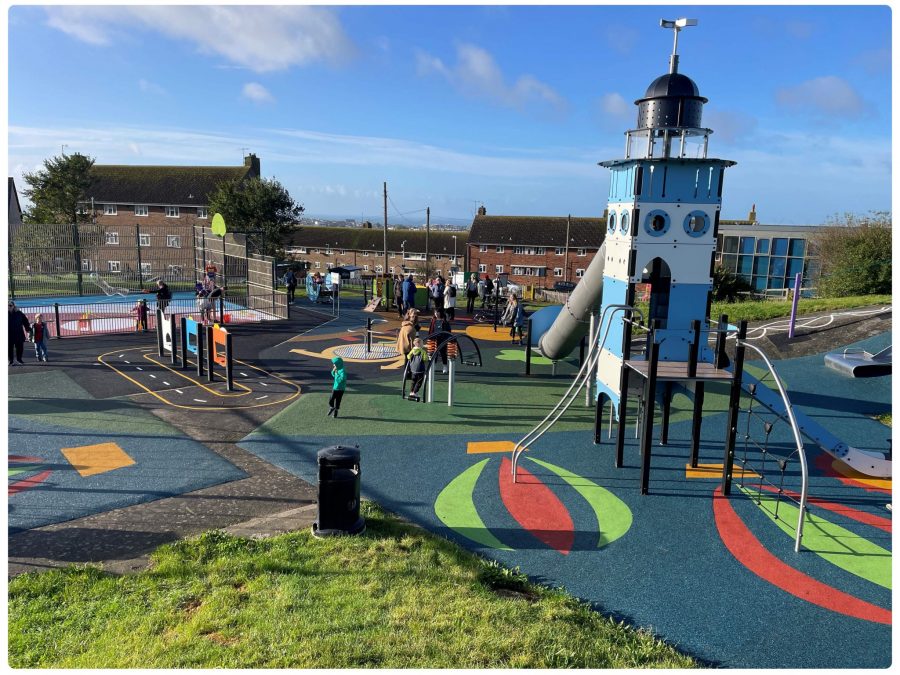 Article published on 3 November 2023
In an ambitious endeavour, Brighton & Hove City Council has unveiled the second-largest outdoor playground equipment refurbishment project in its history to the tune of £3 million pounds, with a budget of £543,000 for the redevelopment of Hollingdean Park play, Whitehawk Way and Woodingdean Central play spaces. This comprehensive initiative, in collaboration with Proludic, not...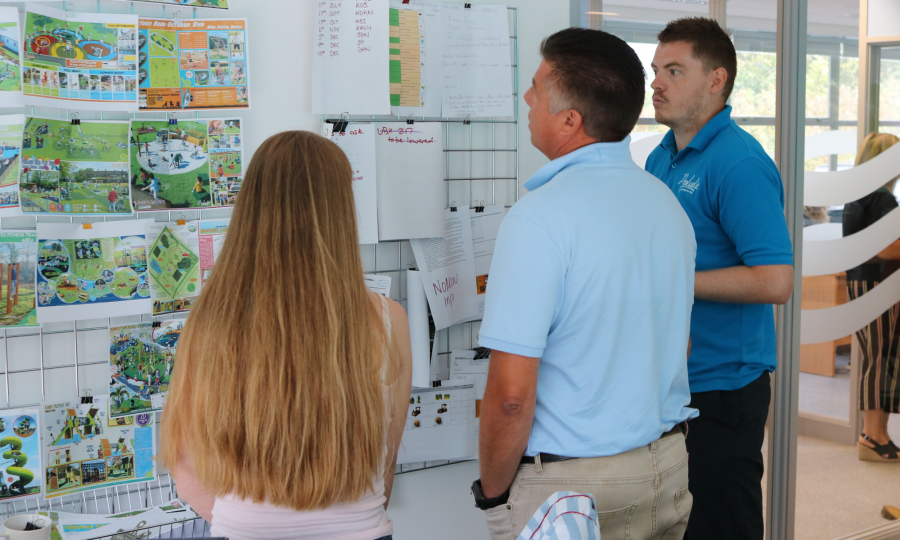 Article published on 12 October 2023
When a play equipment company receives a tender invitation, the initial instinct is to examine the scoring matrix and pose critical questions: "Is this project a suitable fit for us?" "Do we stand a chance of winning the tender?" "Does the client share our values?". Some Councils adhere to consistent scoring plans for all projects,...