Article published on 14 August 2017
Last week we had the pleasure of attending the opening of our latest bespoke play area, at the Royal Navy Fleet Air Arm Museum in Somerset. As one of the South Wests leading tourist attractions – this unique play area definitely has the 'wow' factor.
To download the full case study please click here
The inspiration behind the design was the Queen Elizabeth Class Carrier and Fleet Air Arm themes which created a playful space that is easily recognisable for all. Within this theme; the Proludic design team crafted 4 main bespoke play equipment items – The Flight Control Tower, The Ship Control Tower, The F35 Fighter Jet and the Merlin Helicopter. Each piece unique to the play area and the fleet arm museum, using their current branding and themes.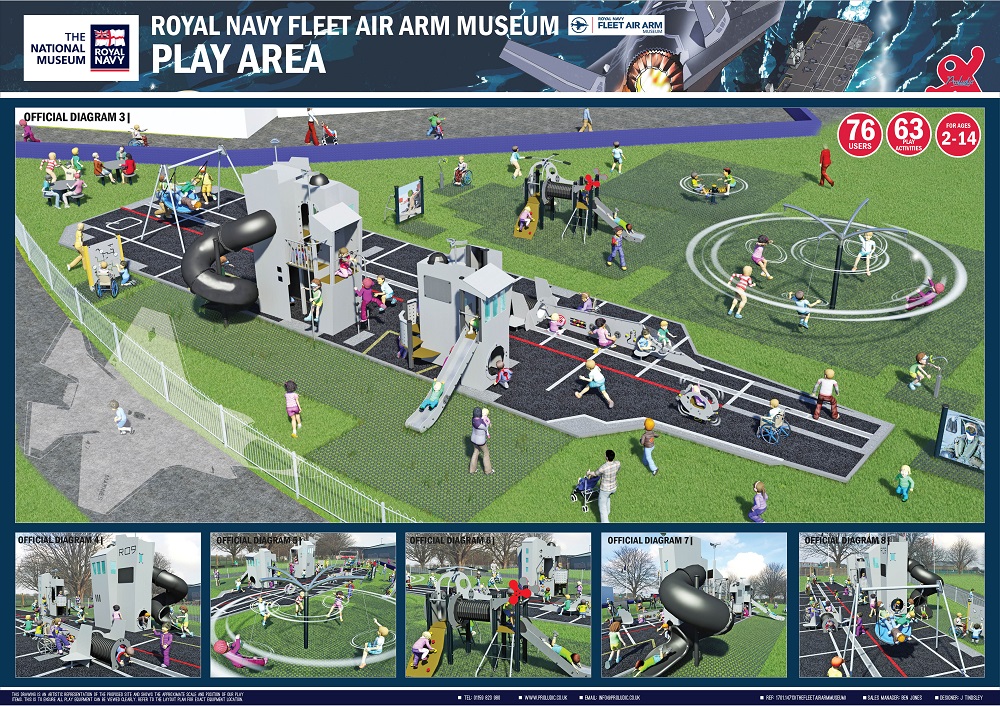 As Proludic manufacture all their equipment from one factory base, located at our head office – we have the capabilities of working to a clients specific needs and brief. The results are a completely special play area tailored specifically to what people want. The Fleet Air Arm museum is a great example of what can be achieved using this design philosophy.
Catering for the 2-14 year age ranges, It can accommodate up to 76 users with 63 individual play activities. The opening was attended over 150 people and the play area proved to be a real hit.
To view videos of the opening even, please click below
If you have a bespoke project that you want to discuss with Proludic then please contact us and make your dreams a reality!

Recent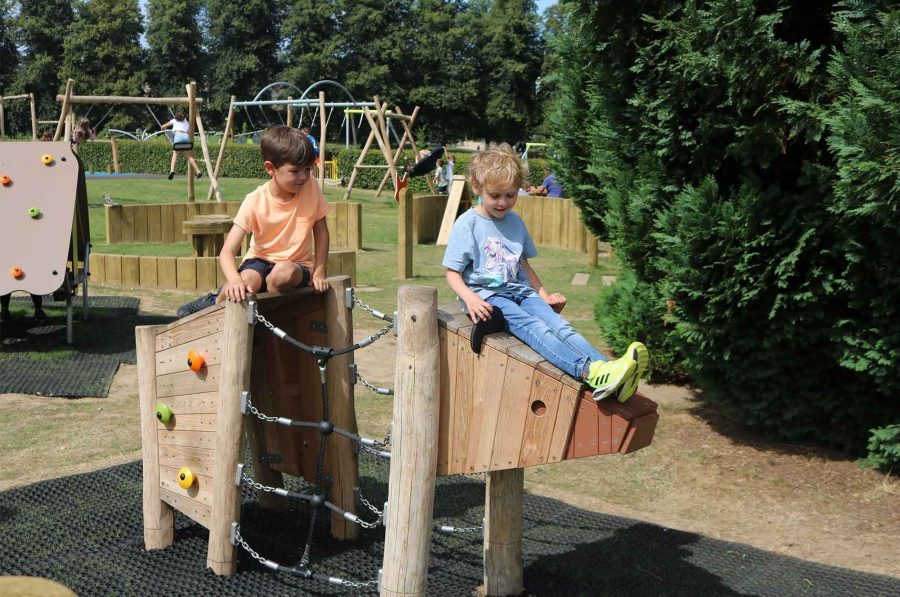 Article published on 14 September 2021
Harpenden Town Council and the PARC Friends of Group set their sights high when they decided to create a new flagship park at the existing Rothamsted play area site in the heart of the town. They wanted to create a memorable play experience for toddlers, juniors, teenagers, and their families alike to enjoy. The client...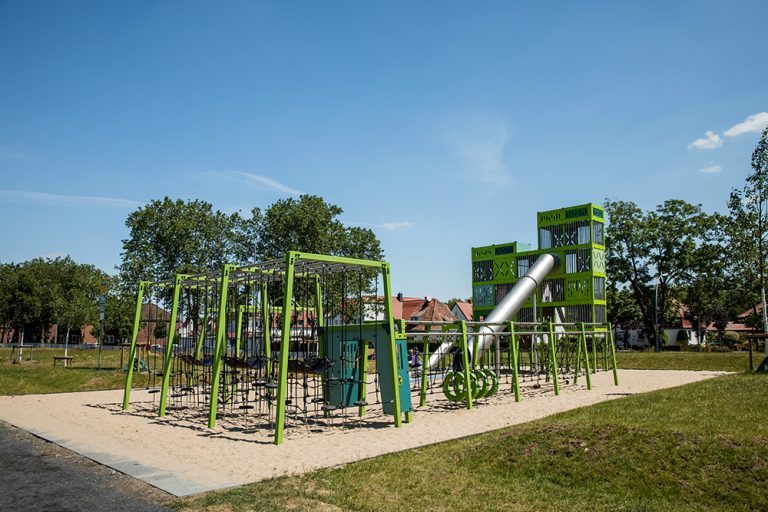 Article published on 28 October 2020
Proludic were proud to launch a new bespoke themed mining playground in Germany. The playground was opened in the town of Kamp-Lintfort (38,000 inhabitants) in northwest Germany and reflects the region's current industrial architecture. As it's an area rich with mining traditions the 2,000 m² area offers a wide variety of fun activities for children of all ages...