Article published on 26 September 2023
At Proludic, we pride ourselves on our unique and innovative range designs. We incorporate natural play materials and the playground's surroundings into our designa to blend in seamlessly with the environment. Don't believe us? Let us show you!
As an organisation that champions sustainability, we adore our Origin' Natural Wood Play Equipment. Constructed using sustainably sourced Robinia wood, our Origin' units boast a clean and natural-looking appearance that enables the playground equipment to hide in plain sight, while still maintaining an eye-catching and striking display.
Origin' builds on the very essence of what the great outdoors has to offer. Discover the wilderness as you walk through the forest, traverse a stream by hopping from stone to stone across the current or carefully navigate unearthed tree trunks and branches. These factors of exploring the environment are preserved in our Origin' range in a multitude of play functions, meaning that our play equipment can be explored in the same way and beckons young explorers to adventure further afield!
Nature Inspired Play Environments
Shape and structure are not the only impactful aspects of our Origin' equipment, as additional colours and tones add to the aesthetic of the equipment. Using subtle touches of greens and yellows through the play space gives us the ability to accent the play space with touches of character that are noticeable up close but merge with the background from afar.
Surfacing & Communal Spaces
As equally important to a play space as the equipment itself, is taking careful consideration around the type of surfacing the playground could accept as well as adding communal seated spaces can further add to the space's natural feel. Using a variety of different surfacing techniques and materials such as wet pour surfacing which adds colour against a natural woodchip loose fill section, can further add a sustainable and natural feel to any play space.
Communal spaces can also be added into a play space naturally, using large stones, boulders and edge trimming to identify a specific area of the playground. Additionally, communal space and play space can be combined in some instances to create unique, interactive sensory zones such as using reading areas that utilise themed seating or sensory gardens with interactive elements such as fun panels & sensory boards that help sharpen children's minds, develops cognitive skills and encourages cooperation and coordination between children.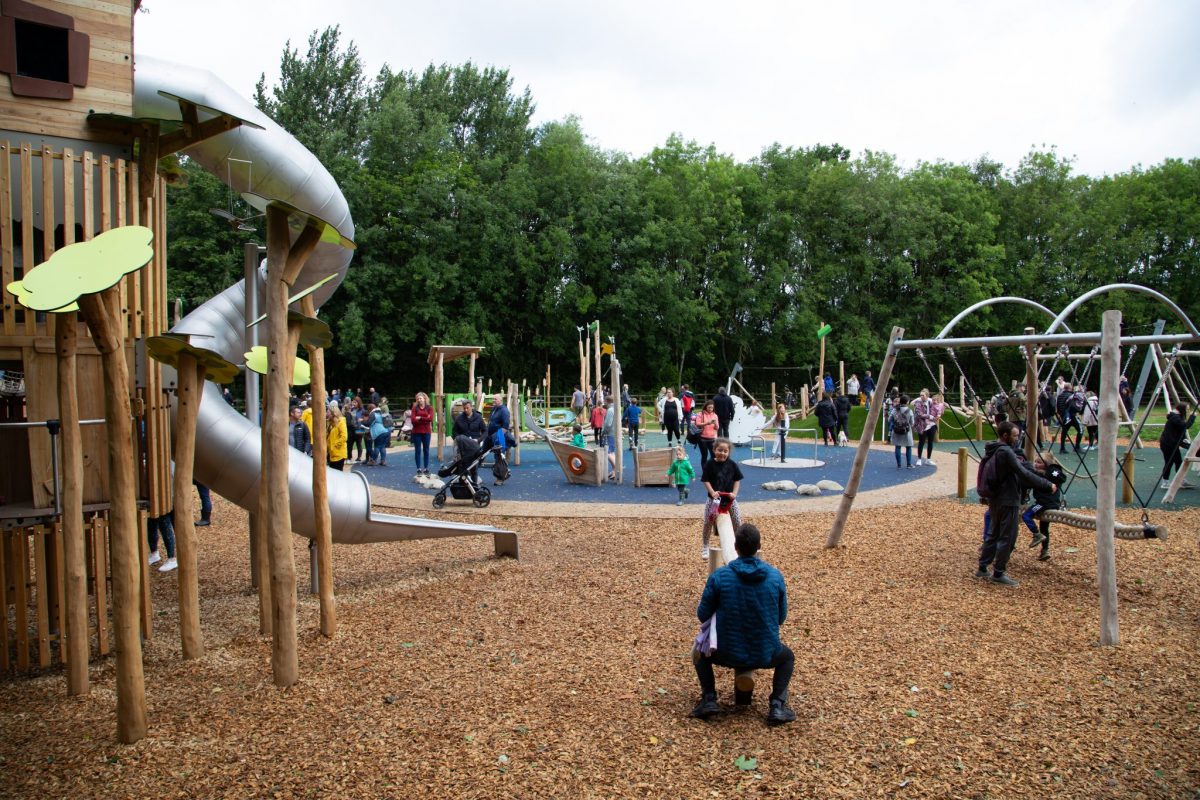 For more information on our Origin' and Origin Major Projects range or any of our 1300+ playground equipment, click the button below to request a catalogue today!