Article published on 18 September 2023
In today's dynamic leisure, hospitality, and holiday park industry, outdoor play areas have become more crucial than ever. Proludic, a leading provider of outdoor leisure play and sports area solutions, has conducted groundbreaking research showing a strong public desire for high-quality outdoor play areas in UK holiday and leisure destinations. Our study highlights a clear connection between play facilities and visitor engagement.
Explore Proludic's latest research as we uncover the undeniable impact of playground equipment on the success and appeal of leisure and holiday parks. Dive into our key findings to gain a competitive edge in this ever-evolving landscape.
Enhancing Family-Friendly Appeal
Interestingly the vast majority (93%) of the respondents said play areas were an important consideration for them when visiting a holiday park, leisure or visitor attraction.
With the rise of the 'Staycation' witnessed following a prolonged period of COVID lockdowns and the squeeze on incomes caused by inflation these figures come as no surprise. However, even Proludic could not have envisaged how the demand for good play provision has grown amongst the British public. When a comparative survey was conducted by Proludic back in 2018, the figure was at 59% stating that play areas were an important consideration in their leisure visiting habits. This represents a massive additional 34% upward swing in public opinion!
For us, the standout findings from our research are the indispensable roles that playground equipment plays in making these venues family-friendly. In an age where family experiences are highly prized, catering to the needs and preferences of all age groups is paramount. Once more, a substantial majority, accounting for 80%, are in consensus that incorporating effective play facilities to keep children entertained should be an integral component of every holiday park, leisure destination, and visitor attraction.
Playgrounds provide a safe, inclusive play environment where children can engage in physical activities, fostering memorable family moments. This finding underscores the importance of considering the needs of families when planning leisure, hospitality, or holiday park offerings. Investing in well-designed playgrounds can position these venues as ideal destinations for family outings and vacations.
Boosting Visitor Retention
Proludic's research also highlights that playgrounds contribute significantly to visitor retention to the benefit of tourism sites.
Holidaymakers and leisure-seekers are more likely to extend their stay or return to a park that offers engaging and fun activities for children. Playground equipment encourages longer dwell times, ultimately benefiting the park's (or visitor attractions) bottom line. Half of those questioned in the survey (47%) stated that they would stay longer if a good play provision were present at the leisure venue. If excellent play facilities were available at the venue, half (52%) of the respondents would consider revisiting holiday and leisure attractions.
This finding underscores the long-term financial benefits of installing good-quality playground equipment for businesses in these often-seasonal sectors. What is apparent is that the initial investment can lead to increased revenue through extended stays, repeat visits, and positive word-of-mouth recommendations.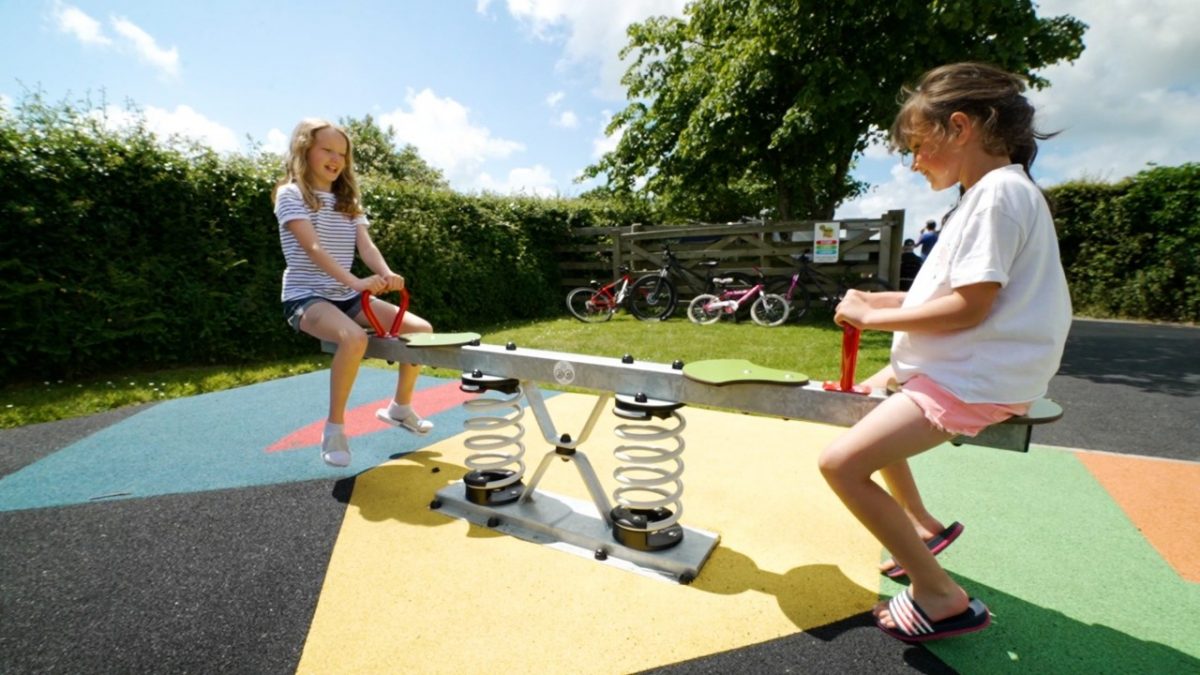 Creating Memorable Experiences
Playgrounds add an element of fun and adventure to leisure, hospitality, and holiday parks. Proludic's research found that memorable experiences created through play are often the most cherished by visitors. Whether it's conquering a challenging climbing structure or sharing laughs on a swing set, these moments leave a lasting impression.
In an era where experiences are highly sought after, parks that prioritise playgrounds are better positioned to create lasting memories for their visitors. These positive experiences can translate into brand loyalty and increased online reviews, further boosting a park's reputation.
Proludic's latest research underscores the profound impact that playground equipment has on the appeal, success, and sustainability of leisure, hospitality, and holiday parks. From creating memorable family experiences and boosting visitor retention to promoting inclusivity and ensuring safety, playgrounds play a multifaceted role in shaping the future of these industries. Nine out of ten (90%) of survey participants believe that it holds significant importance for holiday parks and leisure attractions to offer unique and tailor-made playgrounds, enhancing families' experiences and fostering cherished, enduring memories.
Businesses in these sectors should consider these findings when planning their offerings, recognising that investing in well-designed and inclusive playgrounds can be a strategic move to attract and retain visitors, foster positive experiences, and secure a competitive edge in a rapidly evolving market. In essence, playground equipment isn't just child's play; it's a vital component of modern leisure and hospitality experiences.
The Royal Navy Fleet Air Arm Museum is one of the southwest's leading tourist attractions. Back in 2016, following visitor research, the Board of Directors decided to commission a bespoke play area to create the 'WOW' factor outdoors and further appeal to family visitors. The inspiration behind the design was the biggest ship ever built by the Navy, the HMS Queen Elizabeth Aircraft Carrier.
Since opening seven years ago, the RAF museum playground has proved extremely popular and feedback from visitors has been very positive. As the play area is situated next to one of the museum's main cafes the spending at this outlet has grown considerably which can be attributed to the new attraction.
Find out more about these findings and how they can attract more visitors to your venue using Proludic's unique equipment by clicking here.
Research Methodology: The independently commissioned research via an omnibus survey has been conducted for the past 5 years since 2018 using a similar set of questions for comparison purposes and a representative national sample of 1000 of 16+ year olds.
Recent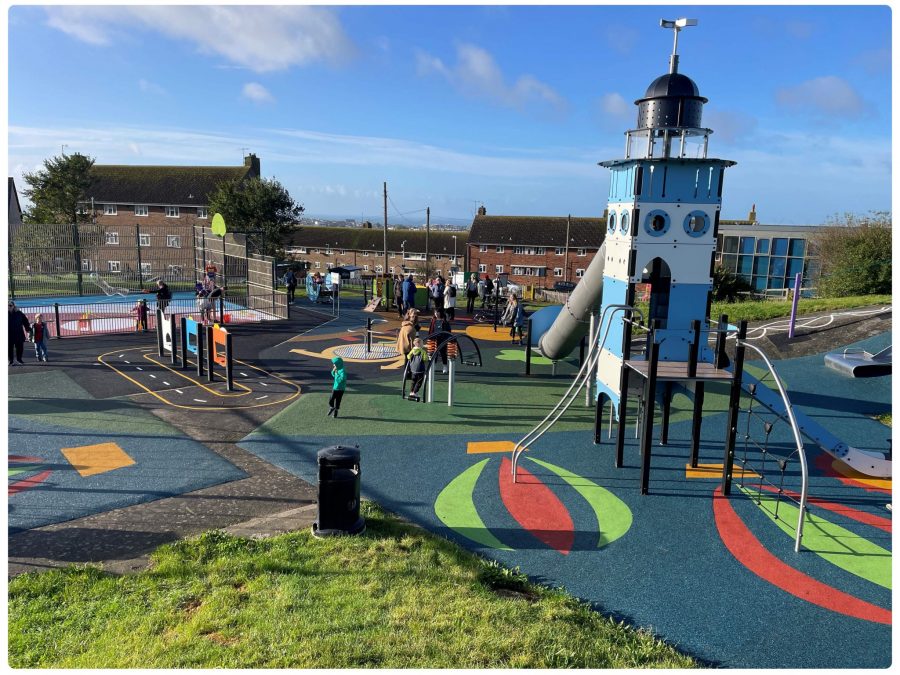 Article published on 3 November 2023
In an ambitious endeavour, Brighton & Hove City Council has unveiled the second-largest outdoor playground equipment refurbishment project in its history to the tune of £3 million pounds, with a budget of £543,000 for the redevelopment of Hollingdean Park play, Whitehawk Way and Woodingdean Central play spaces. This comprehensive initiative, in collaboration with Proludic, not...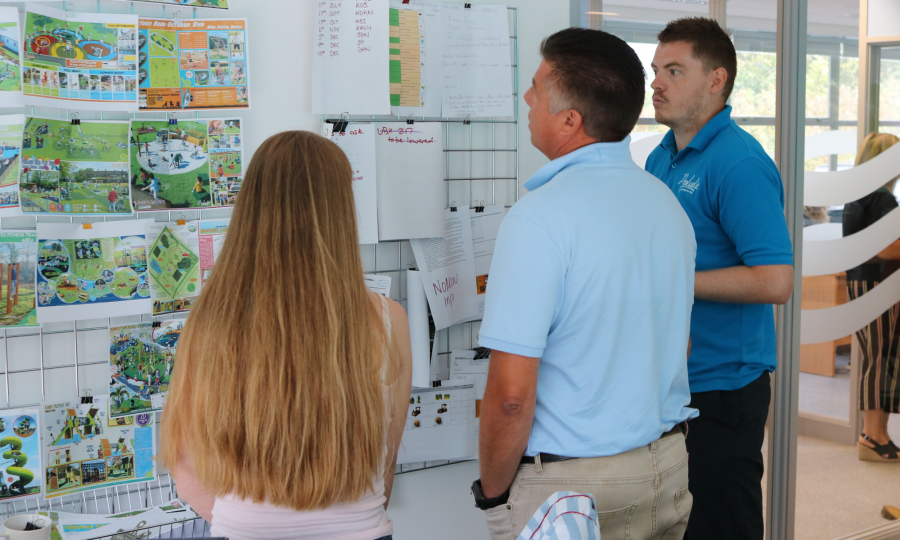 Article published on 12 October 2023
When a play equipment company receives a tender invitation, the initial instinct is to examine the scoring matrix and pose critical questions: "Is this project a suitable fit for us?" "Do we stand a chance of winning the tender?" "Does the client share our values?". Some Councils adhere to consistent scoring plans for all projects,...