Article published on 6 June 2017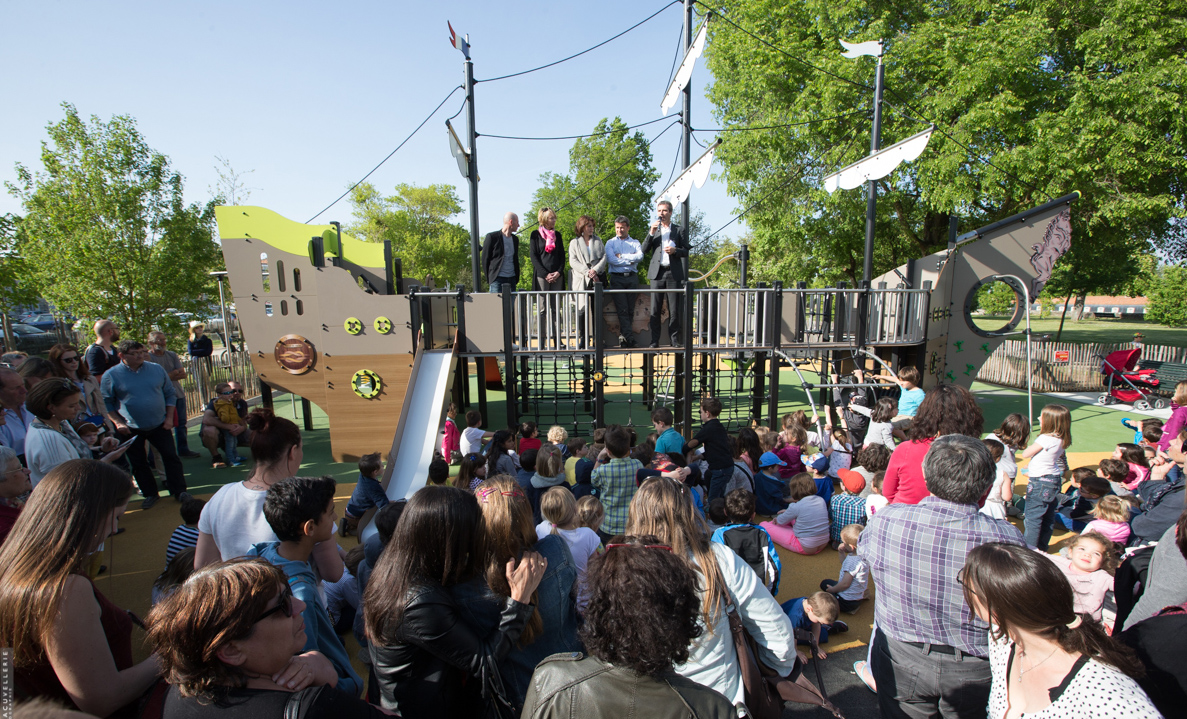 On the 14th of April, the city of Rochefort (in the French region of Charente-Maritime) organised a very nice opening of a Proludic play area installed in the Navy Garden which overlooks the Royal Rope factory and the Charente river.
 In this very popular strolling area, the city wished to renovate the previous play area with a project that would pay a tribute to its military and maritime history. It's now a reality thanks to the creation and installation of a large and unique structure at the heart of this play space, totally bespoke for this city, which reminds the famous Hermione frigate and echoes the hundreds of vessels built on the dockyard when it was in operation.
The 3 masts, 7 metres high, can cater for up to 75 children at the same time, split between the deck and on the entire ground surface. It presents 30 play features: climbing, sliding, overcoming, balancing, hiding, inventing stories, balancing, etc…

Numerous nets, tunnels, flexible bridges, roping elements on the ship remind the importance of the Royal Rope factory just below. Decorative elements with coats of arms, panels illustrated with nautical knots, rudders and a unicorn on the bow of the boat, add to the maritime environment and representation of the city of Rochefort. This bespoke personalisation was created using our Grafic Games technique.
A treasure map (which indicates the place – between the Rope factory and the dockyard – where a trunk full of gold coins is hidden…!) and a riddle to solve thanks to decoders placed on the structure, will turn children into little adventurers.
The ship is the central structure of this play area, but other elements are also installed all around and add to the play offer:
– A 6 metre long cableway, the Rodeoboard and the Double Perch were chosen to allow children to discover the same sensations as sailing, either at the top of the masts or when swaying!
– The springers representing sea inhabitants and a Tubophone are aimed at smaller children.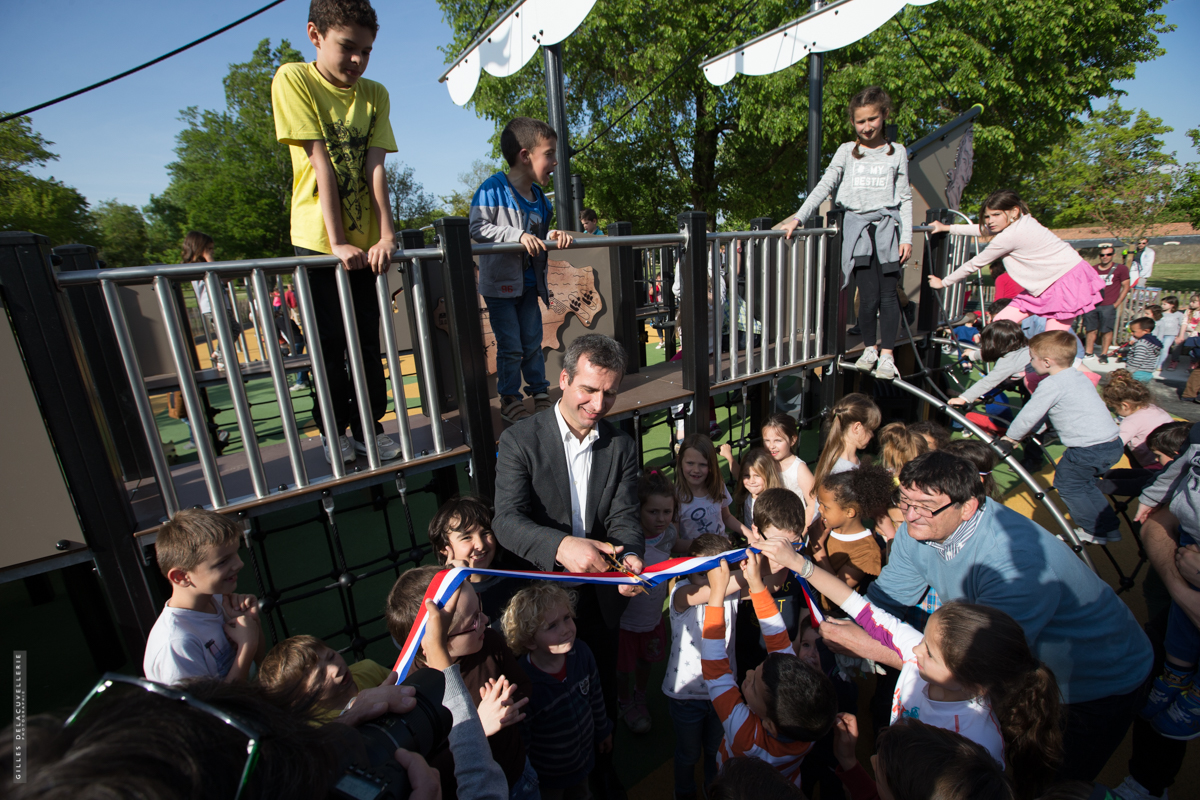 The opening was a real success.
As soon as the ribbon was cut, impatient children charged towards this pretty ship and all the surrounding equipment!
Crédits Photos : Gilles Delacuvellerie
Recent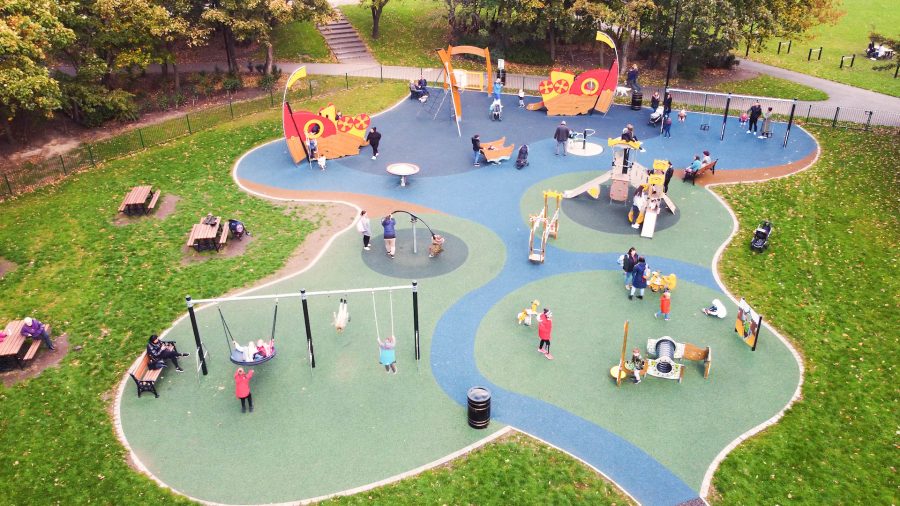 Article published on 24 November 2021
When South Tyneside Council was looking to upgrade a popular park in the coastal town of South Shields, Proludic was successful in their bid to create a new play and fitness space using our play equipment to honour the Roman history of the area for the whole community and tourists to enjoy. Proludic's design for...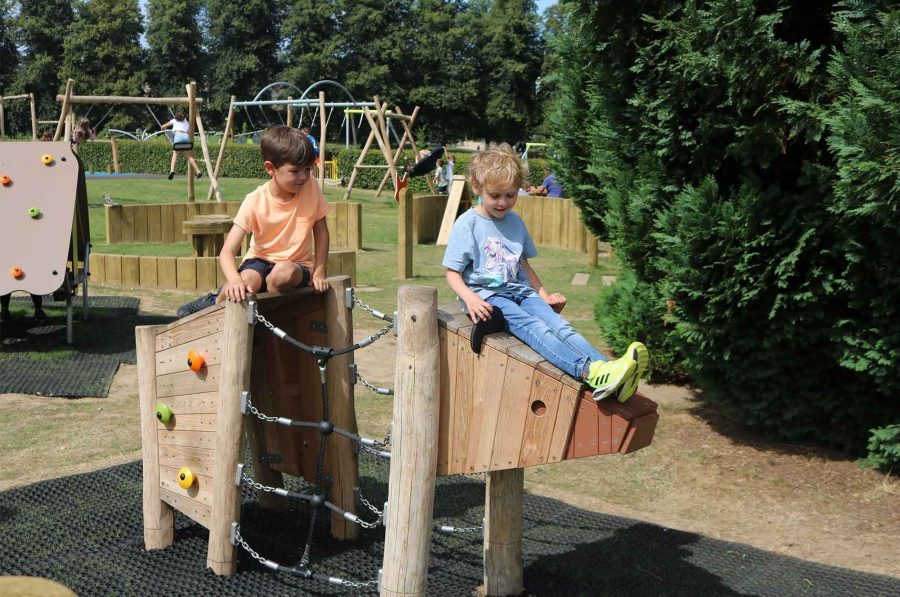 Article published on 14 September 2021
Harpenden Town Council and the PARC Friends of Group set their sights high when they decided to create a new flagship park at the existing Rothamsted play area site in the heart of the town. They wanted to create a memorable play experience for toddlers, juniors, teenagers, and their families alike to enjoy. The client...