We are delighted to have won the Business Improvement through Technology award at the Nottingham Business Awards held on the evening of Thursday 26th November.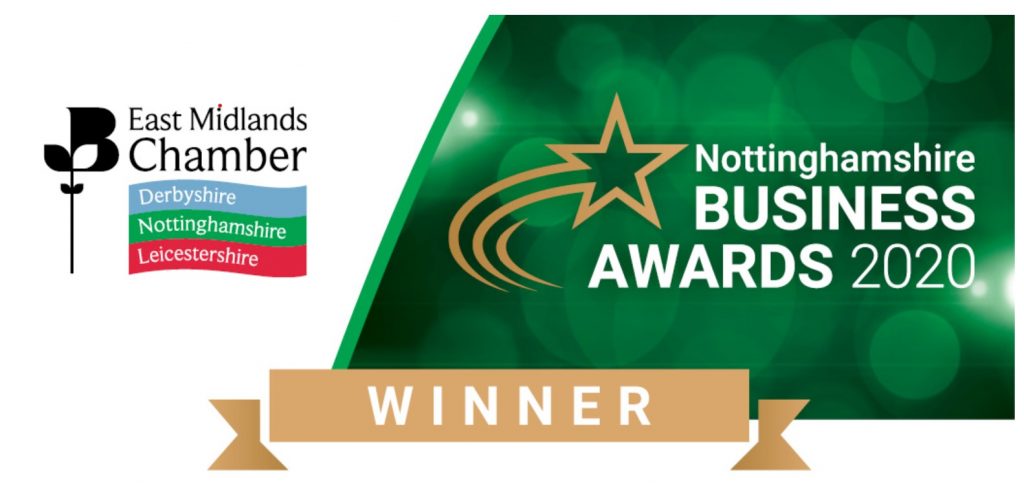 Chosen from a shortlist of four, Proludic was recognised as the standout company in 2020 that has invested in information technology, cybersecurity, and customer-facing service systems.
Proludic is at the forefront of designing visual & innovative outdoor play and sports areas. Our continued investment in technology has been a fundamental part of our growth strategy, ensuring we provide our staff with the latest hardware and software tools, to enable them to continue to design inspirational solutions for our customers, for projects within communities.
We are also aware of the importance of mobile technology and have produced the Proludic Sports App to assist users with workouts when using our sports equipment. We worked with a local specialised business called ICN, which is based in Nottingham's creative quarter and we now have the app available on iOS and Android devices.
Rob Baker, Managing Director of Proludic commented:
"We continuously try to develop our communication tools to offer our customers, employees and communities the best possible experience and solutions. To do this we proactively invest in IT, which has helped us obtain positive results from our clients and some commendable feedback from our valued team. In addition to the financial investment, we have also increased our cyber-training for our employees on a personal level, relating to such topics as social media and internet banking. At a time when home working has become the 'new norm' we are delighted that our investment in technology has been recognised through this award, it means a lot to everyone at Proludic!"
The prestigious Nottinghamshire Business Awards recognised winners across 13 categories, ranging from Excellence in Customer Service and Innovation in Manufacturing within an organisation to individual honours for Entrepreneur of the Year and Apprentice of the Year.
Finalists, chosen by a judging panel from 220 entries across the region, tuned in to a virtual awards ceremony hosted by BBC Radio Nottingham presenter Frances Finn to hear their fate.
Scott Knowles, chief executive of East Midlands Chamber (Derbyshire, Nottinghamshire, Leicestershire), said:
"Our Business Awards are always a great opportunity to showcase enterprise success in the region, but perhaps this year will be even more special during what has been a hugely difficult time for many businesses."
You can relive the awards event here: https://proludic.link/AwardEvent (The Business Improvement through Technology award starts at 10 mins, 5 seconds)