Article published on 12 July 2022
Proludic know how important it is to keep children engaged and active, and play equipment offer the perfect opportunity to do so. We have lots of exciting and innovative ranges of products, which all contribute to active learning and development in the children who use our play areas.
This week, we're focusing on our Dynamic Play range. Inspired by daredevil activities and a number of extreme sports, Proludic aims to bring elements of the daring and thrilling to children's play areas. Encouraging young children to push their limits and explore new challenges, our Dynamic Play equipment range is perfect for thrill-seekers.
The range focuses on a few key play structures that have been carefully designed to bring the best out of the children using them. Focused on bringing children out of their comfort zone and into the unknown and exciting, these play structures bring the best out of children looking for an adventure.
This model can be used by two children at a time, and allows children to hang, balance and rotate to their heart's content. In order to move the structure, children must be able to coordinate their arms, core and legs, in order to create movement. Reminiscent of sky-diving, the Skysurf play equipment is perfect for liftoff!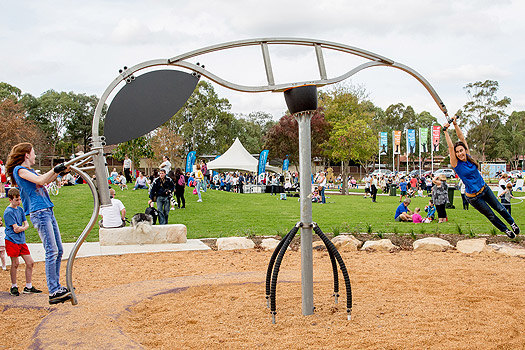 As part of our Cableways products, the Aeroskate is an impressive multiplay play structure. It consists of three different play functions:
1: Sliding
Supported with both vertical and slanted poles, children can reach the top to the bottom of the structure quickly and easily. These poles encourage creativity and flexibility.
2: Meeting
By playing together, children learn how to interact with one another and form relationships and friendships off of this.
3: Balancing
Perfect for developing core strength and motor skills, balancing promotes learning how to manage play above surface level.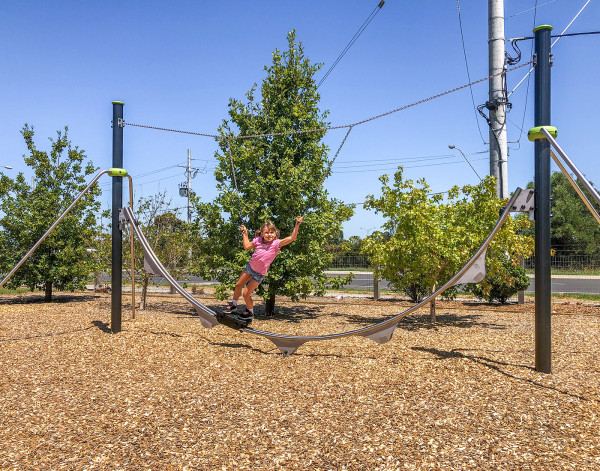 This flagpole is perfect for promoting hanging and climbing. Improved dexterity and coordination leads to increased confidence and adeptness in facing new tasks and physical challenges, which is why Altima play equipment is ideal for encouraging children to explore new ways of playing. Children can find their footing in the brackets part way up the flagpole, and strive to reach the top through climbing, using their hands and feet in a coordinated manner to achieve their goal.
This fun product is perfect for multiplay, with the Rodeoboard being able to accommodate up to 4 users at a time. Proludic believes in the importance of encouraging multiplay, as this provides the foundation for children to form friendships and build the ability to communicate in a socially constructive manner.
The Rodeoboard encourages balance, as children learn how to stay stable on top of the rotating playground equipment. On top of this, the play equipment also rotates, so children can experience the structure moving round at high speeds – no doubt a thrilling play experience!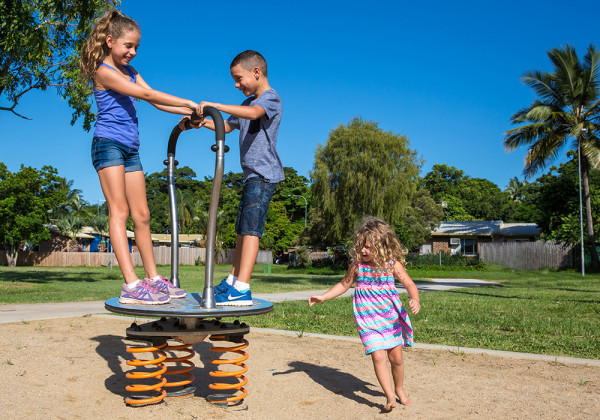 Here is a really fun and interactive piece of kit! Proving very popular, our Blue Bac Ball play equipment allows for children to play in up to groups of 4, attempting to get the ball into the goals through careful tilting, turning and teamwork. This is great in developing motor skills as children learn how to carefully tilt the structure in order to score a goal. The thought processes that go into the trial-and-error process of directing the ball to the goal also help children gain independence and become more confident in themselves and their abilities.
The newest addition to our range, the Roll Runner is a vertical wheel whose movement is generated from the inside. Guaranteed to get children active, the Roll Runner play equipment encourages children to run, walk or crawl to their heart's content in order to generate movement. Additionally, children will become much more adept at balancing, as their bodies twist and turn in order to keep movement going as well as remaining upright in the Roll Runner as the surface rotates.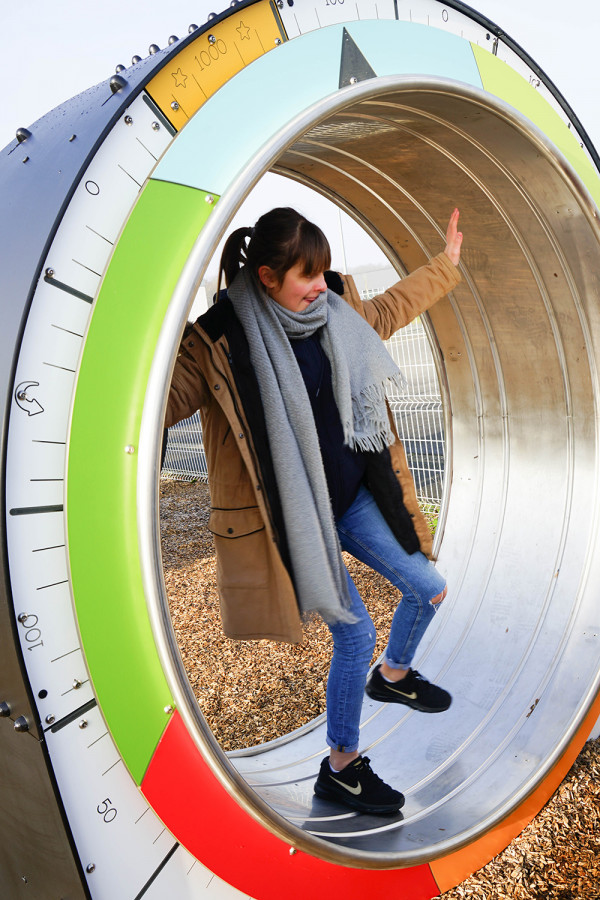 Check out our full range of play equipment
All these play equipment pieces can be implemented into one playground space, forming a unique and thrilling children's play area that tests their limits and encourages a new way of active play. If you'd like to find out more about our Dynamic range and how it can service your outdoor play area, get in touch today on 0115 982 3980.
Recent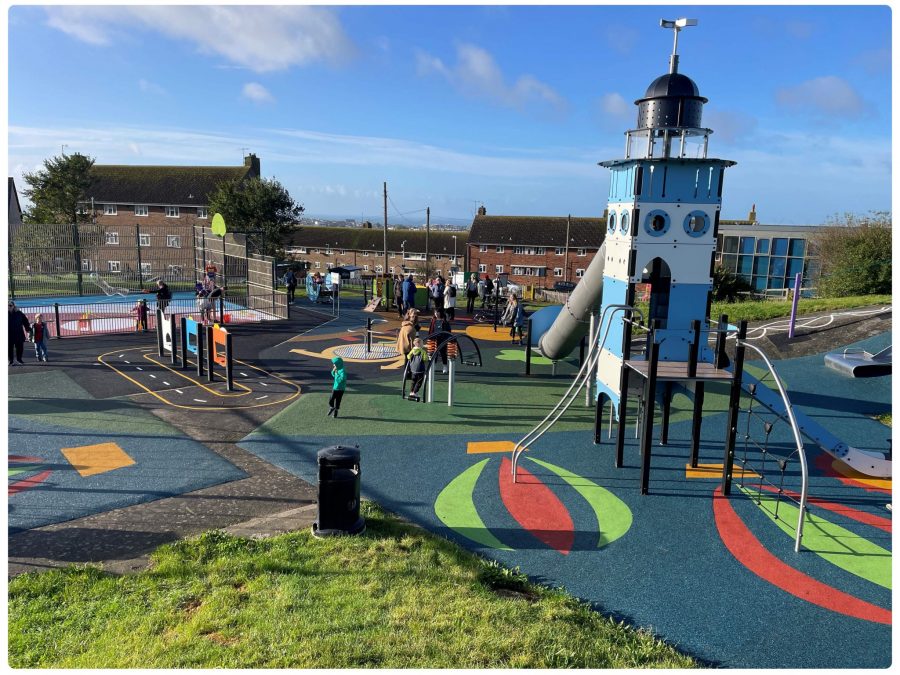 Article published on 3 November 2023
In an ambitious endeavour, Brighton & Hove City Council has unveiled the second-largest outdoor playground equipment refurbishment project in its history to the tune of £3 million pounds, with a budget of £543,000 for the redevelopment of Hollingdean Park play, Whitehawk Way and Woodingdean Central play spaces. This comprehensive initiative, in collaboration with Proludic, not...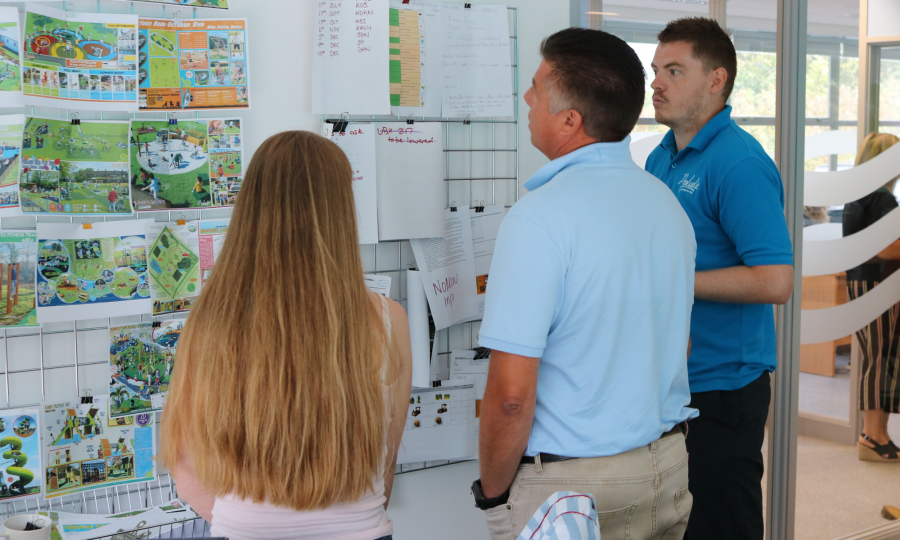 Article published on 12 October 2023
When a play equipment company receives a tender invitation, the initial instinct is to examine the scoring matrix and pose critical questions: "Is this project a suitable fit for us?" "Do we stand a chance of winning the tender?" "Does the client share our values?". Some Councils adhere to consistent scoring plans for all projects,...