Article published on 3 November 2023
In an ambitious endeavour, Brighton & Hove City Council has unveiled the second-largest outdoor playground equipment refurbishment project in its history to the tune of £3 million pounds, with a budget of £543,000 for the redevelopment of Hollingdean Park play, Whitehawk Way and Woodingdean Central play spaces. This comprehensive initiative, in collaboration with Proludic, not only breathes new life into a beloved community space but also introduces recreational facilities catering to teenagers and adults.
Crucially, public engagement played a pivotal role in shaping the project. Brighton & Hove City Council involved the community in the tender specification process and even went the extra mile by consulting with residents on-site to introduce the design and gather their invaluable feedback before commencing installation. Armed with this community-driven perspective, the Area Manager for the South-East, Tim Bird, collaborated closely with Proludic's talented design team to conjure up a concept tailored specifically to this unique location and neighbourhood. The result is a design that pays homage to everything that makes Brighton truly exceptional: its dynamic city centre, stunning coastline, and majestic South Downs.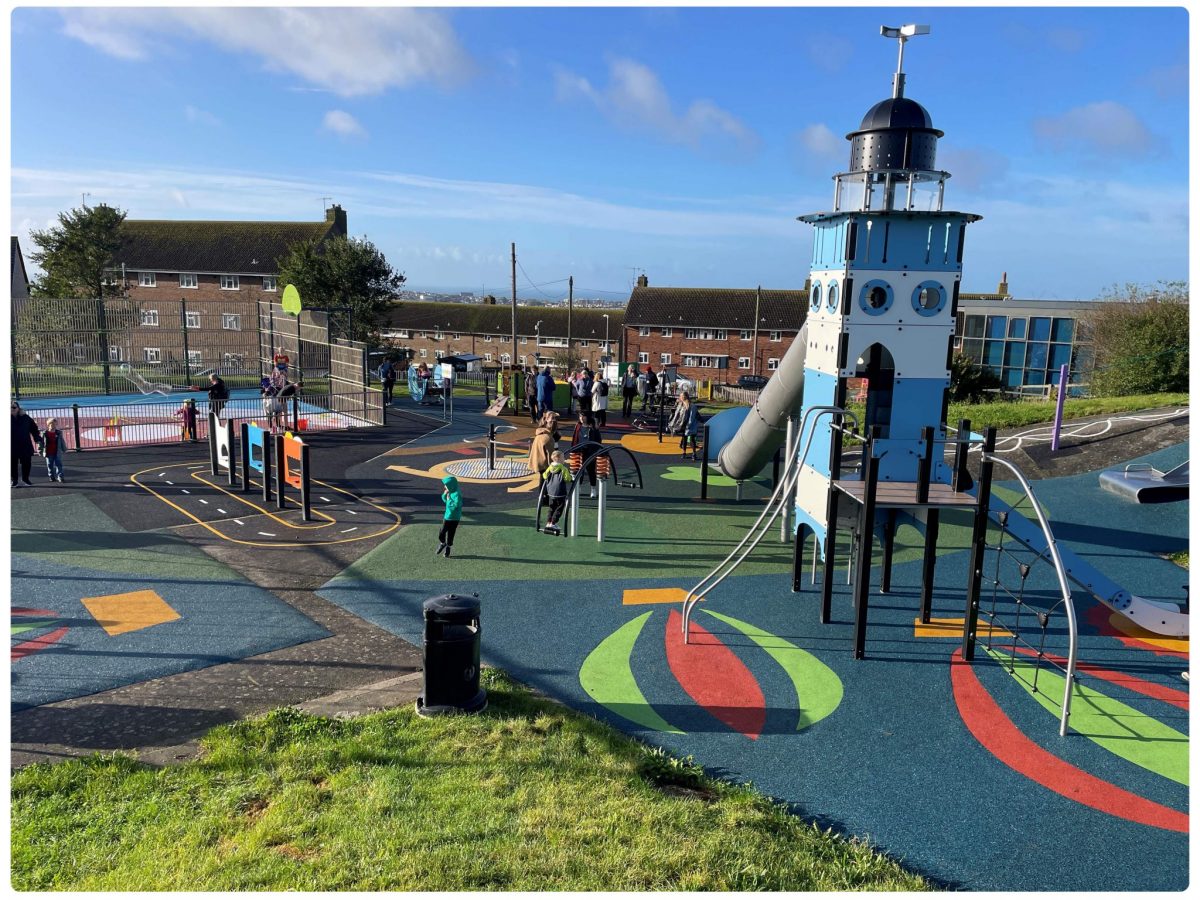 Nestled on the edge of the South Downs, high above the picturesque city of Brighton, Hollingdean Recreation Ground enjoys breathtaking vistas of the South Coast. The new playground design seamlessly incorporates the rolling hills, the shimmering sea, and the dynamic bustling city centre, all brought to life through striking wetpour graphics. An eye-catching play panel pays homage to the UK's oldest cinema located in the town, while the centrepiece of the playground is a towering 6.5-meter lighthouse multiplay unit that provides a real focal point to draw children in.
The lighthouse and the sail-shaped Golgoth unit not only offer panoramic views of the sea but also serve as ideal vantage points for children to observe the playful antics of their peers below.
The previous playground lacked facilities for younger children and those with special needs, but the revamped design addresses these issues comprehensively. The playground now boasts an array of tactile features and play panels encouraging role-playing and intergenerational play. In addition, accessible low-level equipment, including a flush wheelchair roundabout and a ramped multiplay unit, cater to children of all abilities.
Strategic thought was given to the Multi-Use Games Area (MUGA) unit to ensure it fosters inclusivity and minimises the risk of antisocial behaviour. Noise pollution has been curbed through thoughtful panel design adorned on a frame that emits low-decibel noise levels from ball impact, which also creates an open and inviting atmosphere. With multiple entrances and exits, user safety is paramount, and the attractive coastal-themed flooring on this court adds an extra layer of appeal.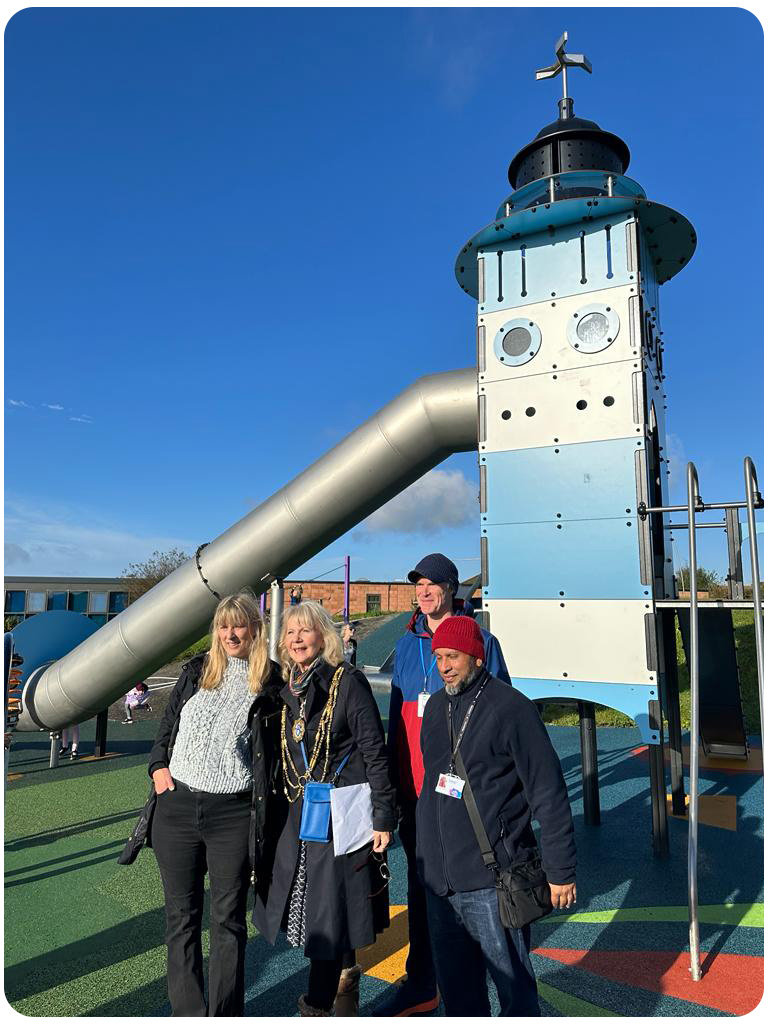 This refurbished play area is set to draw existing and new visitors from miles around. The design includes a cableway for an added dose of exhilaration, perfectly complemented by a bespoke wheelchair-accessible embankment slide that features steps and a post-and-rope assistance system for easy navigation to the top. "Amphitheatre" style seating encircling the lighthouse unit not only enables parents to keep a watchful eye on their little ones but also provides a gathering spot for parents, carers and friends to relax, catch up, and revel in the spectacle of play.
To commemorate the grand reopening, Proludic orchestrated an enthralling event that featured a dazzling performance by a Brighton Circus bubble artist, adding a touch of magic and excitement to the celebration of the new and improved playground. For more playground inspiration and details on products, ranges and more, click here.
Recent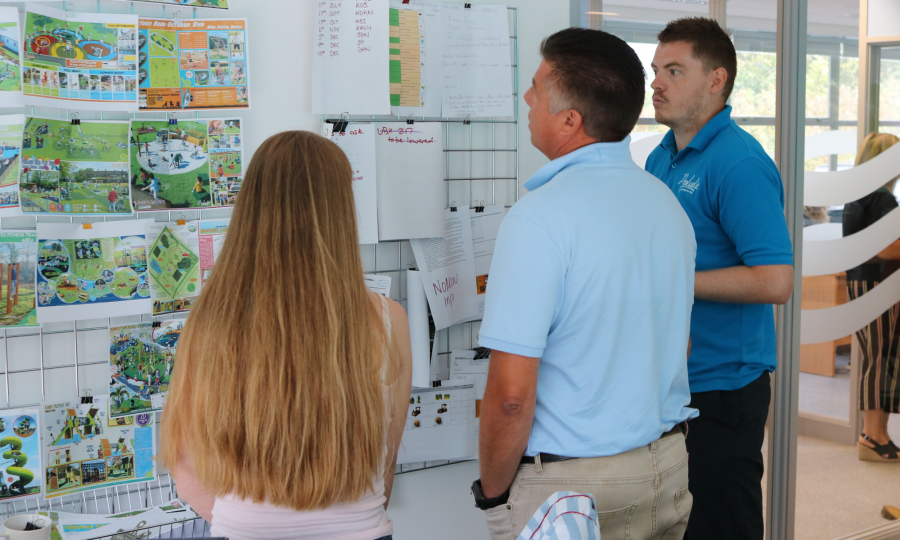 Article published on 12 October 2023
When a play equipment company receives a tender invitation, the initial instinct is to examine the scoring matrix and pose critical questions: "Is this project a suitable fit for us?" "Do we stand a chance of winning the tender?" "Does the client share our values?". Some Councils adhere to consistent scoring plans for all projects,...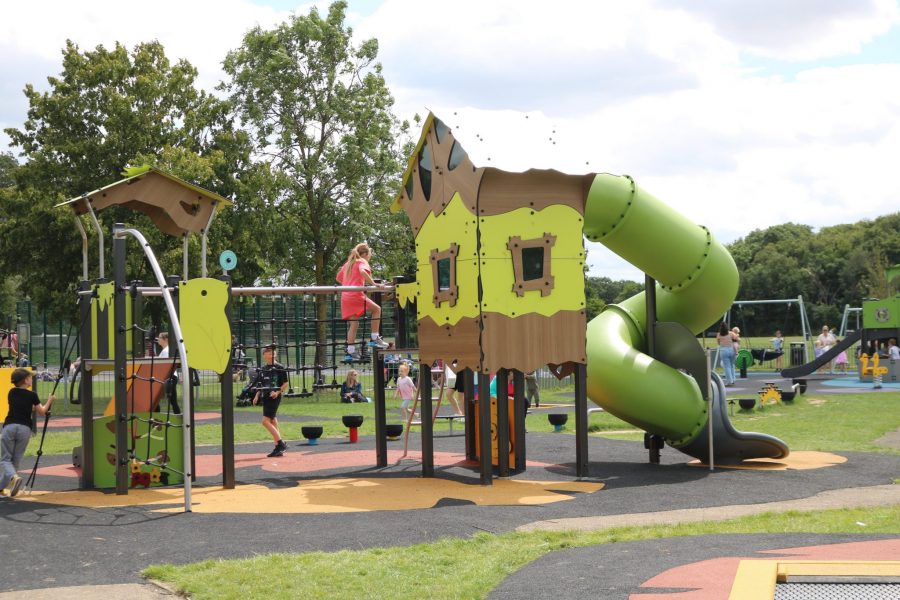 Article published on 28 September 2023
Lake Meadows in Billericay and Northlands in Basildon have recently witnessed a remarkable transformation with the introduction of the new Proludic play and activity equipment across both parks. These innovative additions have released new life into these already cherished flagship community play spaces, further enriching the leisure experiences for residents and visitors alike. The new...