The new sports catalogue is now available! To order your copy, fill in the form below.
Discover the ACTI'FUN concept of fun sports for all, where pleasure is the key to activity and exercise. Users will thrive through physical activity and benefit enormously from the sports areas installed in your community.
Browse through the 100 pages of the catalogue. You are sure to find inspiration as you discover a selection of more than 110 pieces of equipment and numerous sports and leisure innovations.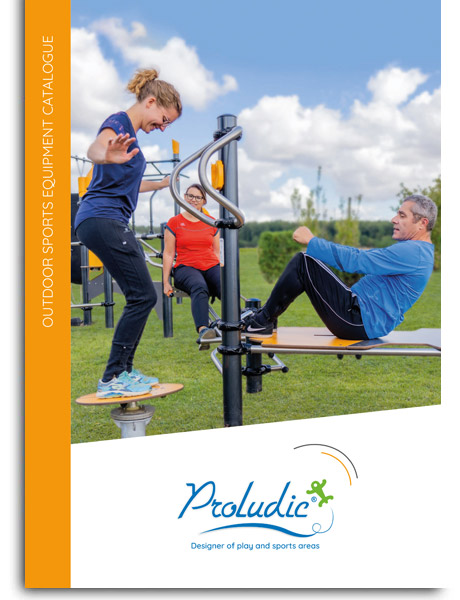 ACTI'Fit, ACTI'Street, ACTI'Ninja, Fitness trails, Dynamic structures, Trampolines: everything you need to design your sports area!
To celebrate this launch we are offering a 20% DISCOUNT on 20 Outdoor Gym ACTI'Fit products. This equipment range is designed to offer an enjoyable workout for groups or an individual
*Please read the 'Terms and Conditions' that apply to this promotion
To order the new 2023 Sports Catalogue and get information about the above 20% discount offer then please fill in the form below and tick 1 or 2 depending on what you require: