Article published on 29 April 2019
The RAF base in Wittering received a royal visit from the Countess of Wessex, who attended to officially open Wittering's new Proludic designed playground.
Sophie Countess of Wessex made her royal appearance by greeting members of the Royal Air Force Benevolent Fund as well as members from Proludic before entering the playground and approaching the ceremonial ribbon. The Countess of Wessex signaled for some children to come over and join her in the photo opportunity and cutting of the ribbon. Once the ribbon was cut, she proceeded to make her way around the playground asking the children which pieces of the equipment are the most fun.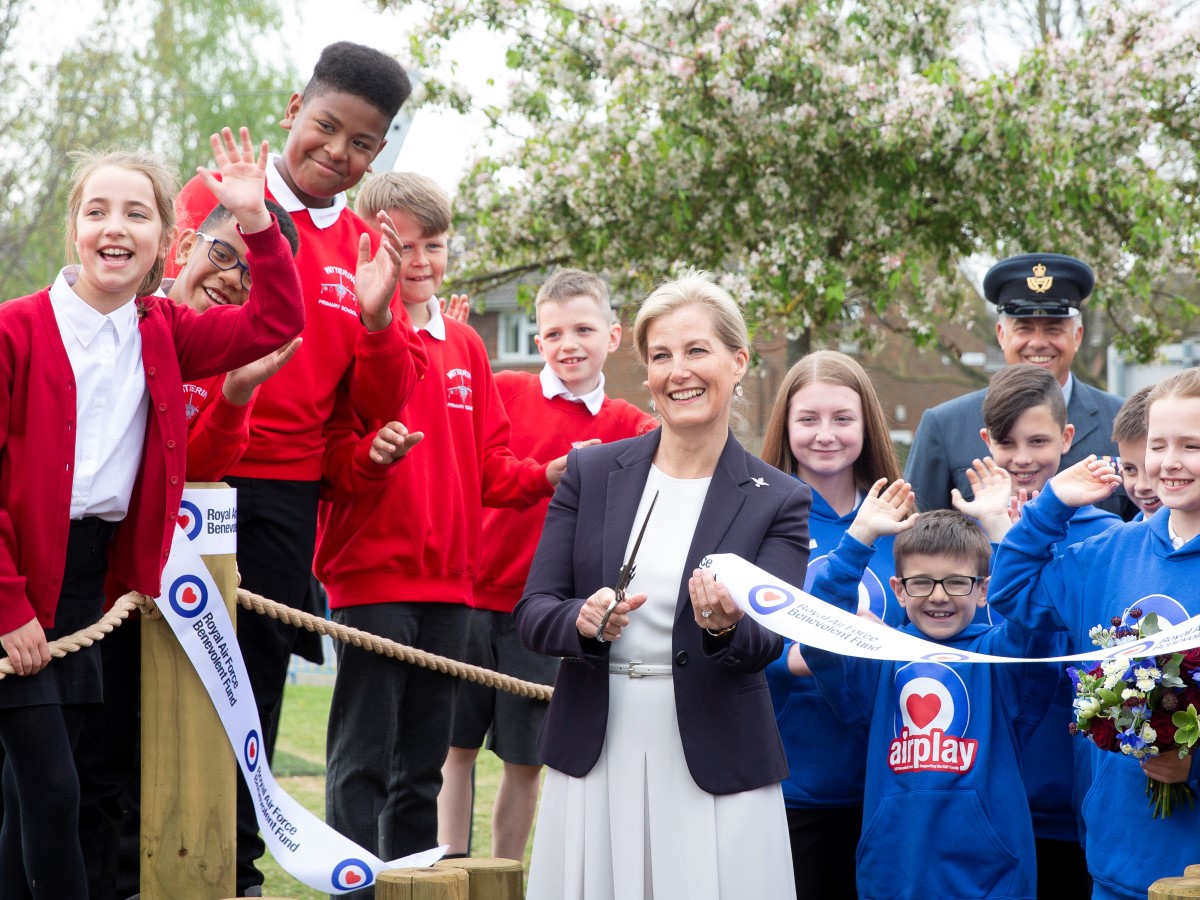 Proludic's re-design of St Georges playground involved inviting the local children to Proludic's head office on a consultation day in July last year. The consultation day provided an opportunity to draw up plans and designs by the experts themselves – the children!
Proludic's playground designer Daniel Baxter led the consultation day and used the children's feedback to design the existing play area. The final design extended the playground area and updated the play equipment to include pieces such as a cableway, a castle-themed multi-play unit from our medieval TEMA range, climbing equipment, rotating seesaw, swings, slides, a roundabout and trampoline.
Daniel said "It was a pleasure to help host the consultation day with such polite and friendly children. Their energy and sense of fun was an inspiration to drive the project forward, with creative ideas and drawing skills that were integral in making the finished play area."
"It was also a great chance for me to learn from expert product testers when we visited the playground nearby our headquarters. I think all the children and staff alike had a great day!"
This playground is one of many that Proludic has designed and installed at RAF bases throughout the UK since their partnership with the RAF Benevolent Fund in 2009.
For further information on a Proludic design for your next playground project, please contact Proludic HERE or at info@proludic.co.uk
Recent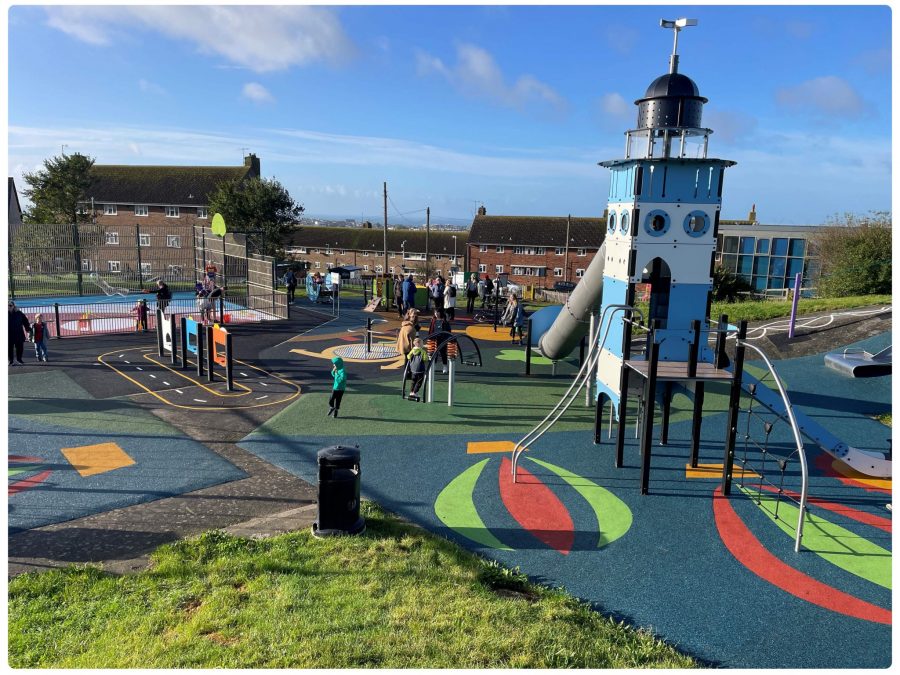 Article published on 3 November 2023
In an ambitious endeavour, Brighton & Hove City Council has unveiled the second-largest outdoor playground equipment refurbishment project in its history to the tune of £3 million pounds, with a budget of £543,000 for the redevelopment of Hollingdean Park play, Whitehawk Way and Woodingdean Central play spaces. This comprehensive initiative, in collaboration with Proludic, not...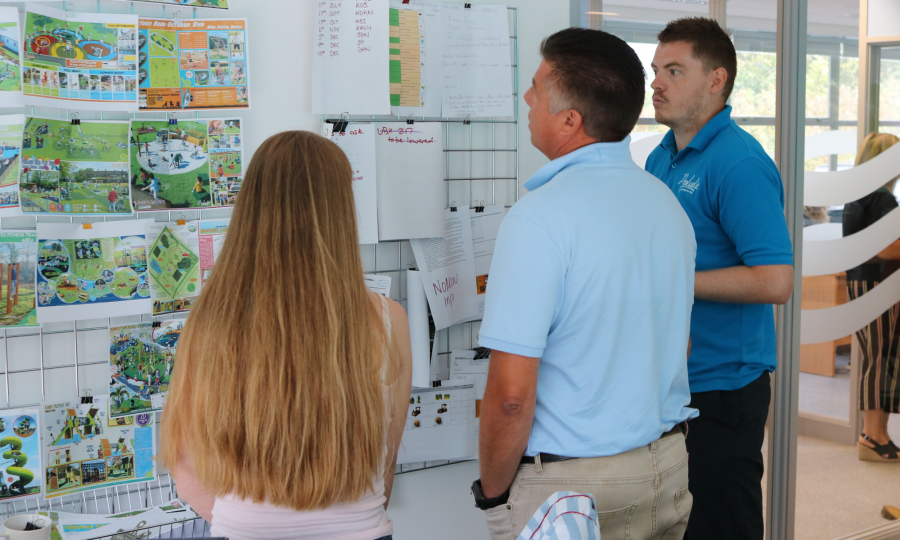 Article published on 12 October 2023
When a play equipment company receives a tender invitation, the initial instinct is to examine the scoring matrix and pose critical questions: "Is this project a suitable fit for us?" "Do we stand a chance of winning the tender?" "Does the client share our values?". Some Councils adhere to consistent scoring plans for all projects,...