Article published on 15 July 2020
What makes a 'good' school playground?
There are so many factors that go into creating a playground that it can be confusing knowing where to start. You want to create an educational but fun setting for kids, stick to a budget without sacrificing pieces of equipment, make sure the playground is accessible to everyone, ensure there are correct safety standards followed… Feel overwhelmed yet?
Luckily, Proludic has more than 30 years of experience in the play sector and is renowned the world over for innovative and creative designs that push the industry standard into new territory. This article focuses on school playgrounds, the equipment needed for a fun and educational play space, and what Proludic brings to the table.
Which features should I include in my playground?
It's no secret by now that children learn through play. Stimulating young minds is a great way to advance development, and we see this fulfilled in our range of products. From original to themed installations, traditional to moving equipment, to sensory and inclusive features – Proludic do it all! If you were wondering how to best utilise these features to create the best playground experience possible for the children using it, read on.
Colour
We know that bleak and grey play spaces don't grab the attention of children and that they will naturally gravitate towards bright and colourful spaces. Why is that, though? Research indicates that colour recognition is a large part of cognitive development, as it helps advance object recognition, furthers descriptive language skills and improves understanding and communication skills (Little Starlings 2020). There are various ways that bright and bold colours can be incorporated into playgrounds, and Proludic understands the value of doing so.
Our Grafic Games option is an innovative and creative answer to the call for groundbreaking play spaces. Conceptualised by our in-house design team, Grafic Games technology allows graphic art to be printed on play panels, to tell the story you want your playground to tell. You can choose from our standard customisation techniques that can be applied to most of our products, or opt for a completely bespoke decoration to push those creative boundaries even further.
Themes
In the same way that colours can inspire play, using a theme on your playground can act as creative fuel for the children playing in it. Field research indicates that themed playgrounds usually act as a prompt for children to role-play according to their playground settings; for example, a ship-themed playground might inspire children to start playing pirates, or an ocean-themed playground might inspire a game of mermaids.
Themed playgrounds are also a great option for those with a playground connected to an attraction, to further inspire imagination and creativity. For instance, a zoo could commission a safari-themed playground, bridging the gap from animal exhibits to imaginative play. Not only is imagination spurred, but role-playing scenarios also help children establish connections and practice communication with their peers.
Socialisation is a key part of learning how to effectively communicate, make friends and build confidence. Proludic's range of themed equipment sets the stage for children to act out their fantasies in an inspiring and thematic surrounding, benefitting their social, cognitive and motor skill development.
A fundamental element of any good playground is its inclusivity. If a playground isn't built with accessibility in mind, this isolates children with different needs. Proludic strives to be at the forefront of inclusivity play needs and recognises the importance of making as many spaces as possible accessible to all. This is reflected in our extensive range of inclusive play equipment.
Our wide range caters to a wide range of differences and aims to ensure every child has access to equal play. These equipment pieces can be added to existing playgrounds or used in abundance to create a new and fully inclusive playground. By including children with different abilities into mainstream play, enables social development skills to progress as usual – something at risk if children do not socialise and integrate with other children their age.
To make the play experience as smooth and fulfilling as possible, Proludic has created innovative concept play pieces that provide for all children.
We hope this article has been informative and given you some pointers on what to consider implementing to create an immersive, educational and fun play experience. If you would like to browse our playground equipment, click here, or if you have any other questions, please don't hesitate to get in touch by clicking here.
Recent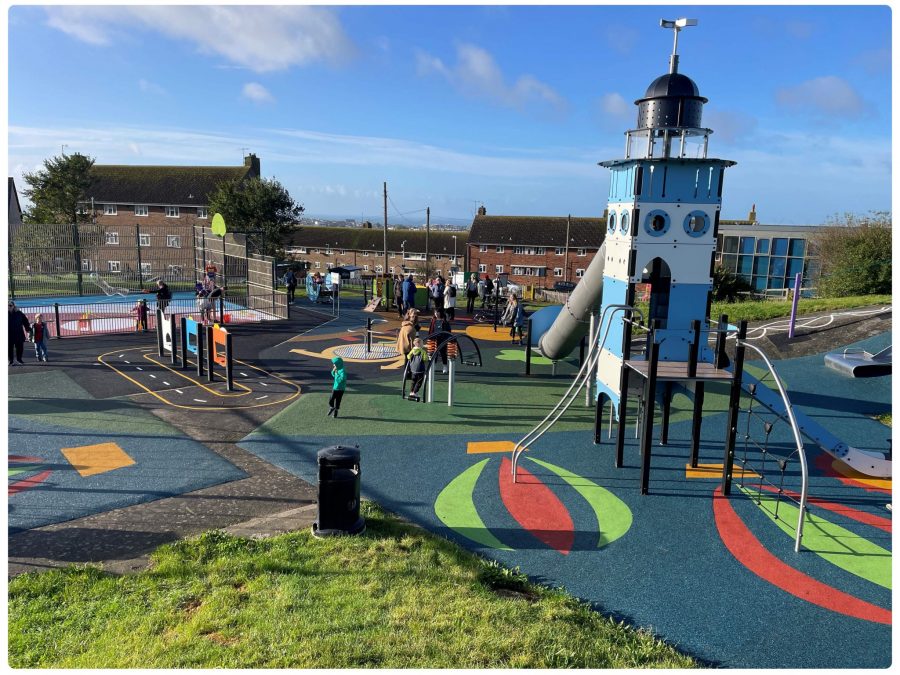 Article published on 3 November 2023
In an ambitious endeavour, Brighton & Hove City Council has unveiled the second-largest outdoor playground equipment refurbishment project in its history to the tune of £3 million pounds, with a budget of £543,000 for the redevelopment of Hollingdean Park play, Whitehawk Way and Woodingdean Central play spaces. This comprehensive initiative, in collaboration with Proludic, not...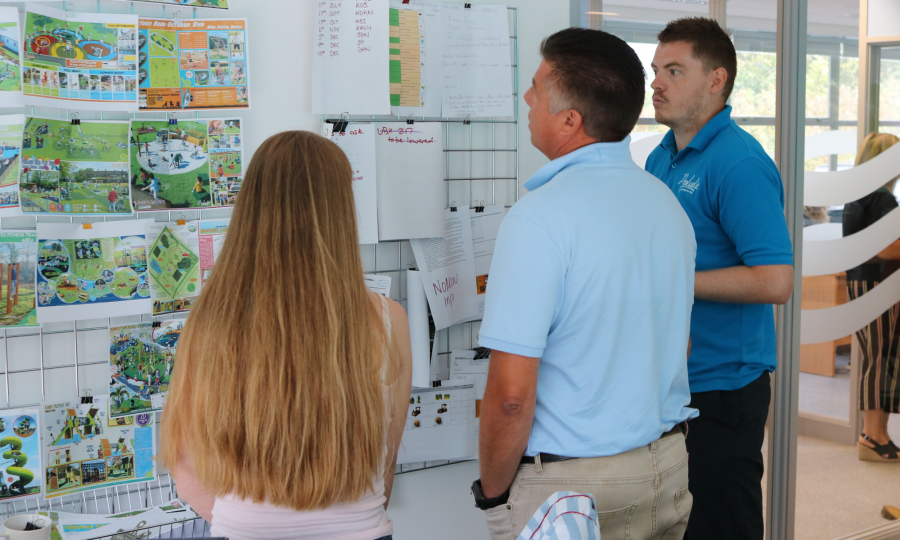 Article published on 12 October 2023
When a play equipment company receives a tender invitation, the initial instinct is to examine the scoring matrix and pose critical questions: "Is this project a suitable fit for us?" "Do we stand a chance of winning the tender?" "Does the client share our values?". Some Councils adhere to consistent scoring plans for all projects,...