Article published on 7 November 2014
Grafic Games is a bold new concept by Proludic, launched in 2011 and updated in 2014 it allows our play equipment units to be bespoke and themed to a range of environments.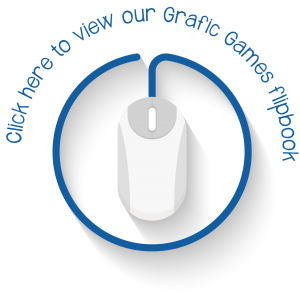 6 distinctive styles are available:
– Grafic – pop art graffiti that is fun and bright
– Etnik – tribal symbols with African and Maori inspirations
– Oceane – taken from creatures at the depths of the ocean
– Amazone – the tropical rainforest landscape
– Metropolis – a futuristic city built on science fiction
– Medieval – Fortresses and castles steeped in history
Beyond these standard and exciting designs, Proludic can also create custom-made sketches, ideas, or logos on the equipment you choose. We can also produce completely bespoke units, ensuring your playground is the most innovative and unique area around.
For RAF Brize Norton, a military site we worked on we created a bespoke play structure based on the Hercules plane.
The benefits (let's recap!)
– Personalise your playground to local history or culture
– Increase the play value of the equipment with themed play panels
– Adapt equipment to fit with a particular theme or corporate image
– Develop different looks within the same theme
– Ask children and adults what they want to see at consultation and then adapt ideas to the equipment
To order your Grafic Games catalogue now please contact the office on 0115 982 3980 or email us at marketing@proludic.co.uk. 
Recent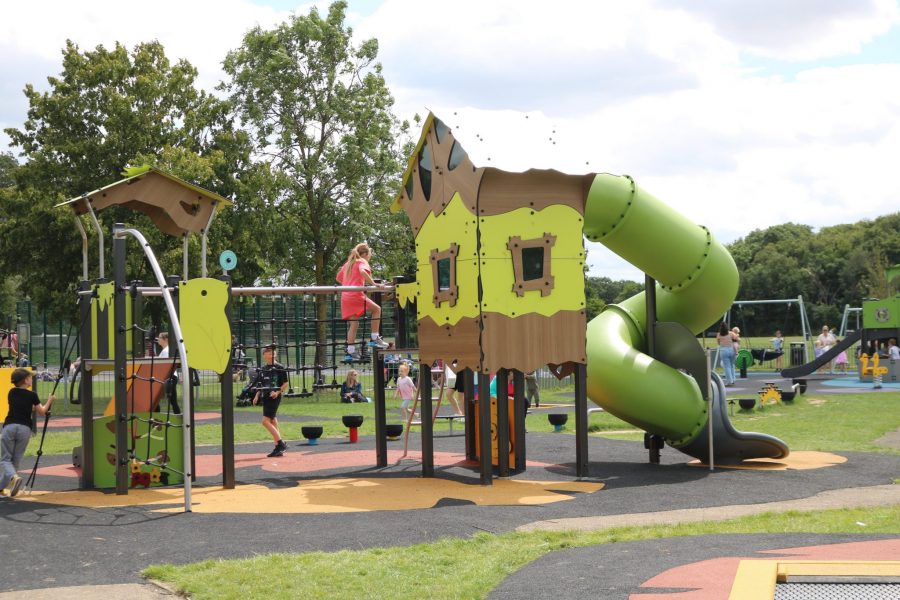 Article published on 28 September 2023
Lake Meadows in Billericay and Northlands in Basildon have recently witnessed a remarkable transformation with the introduction of the new Proludic play and activity equipment across both parks. These innovative additions have released new life into these already cherished flagship community play spaces, further enriching the leisure experiences for residents and visitors alike. The new...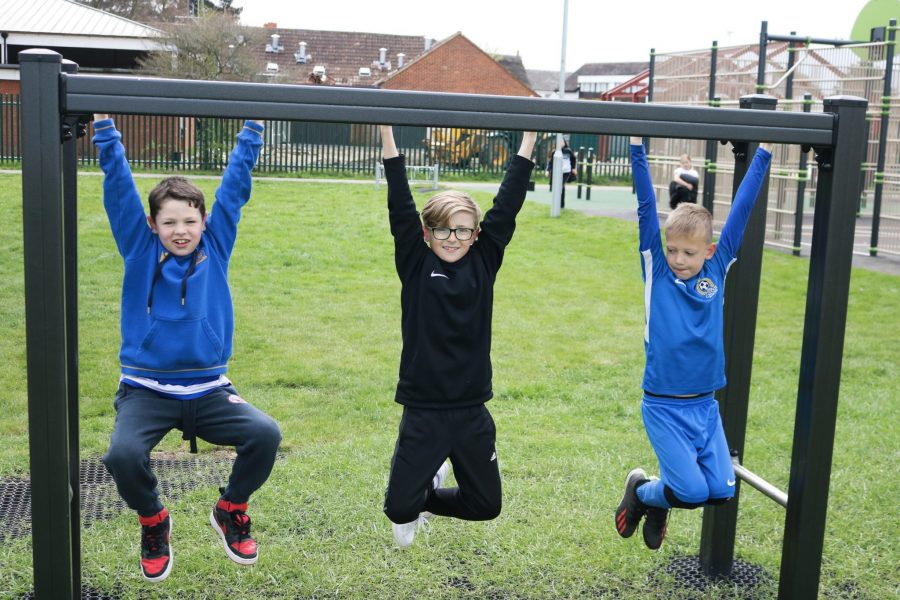 Article published on 27 April 2023
In 2021, Theale Parish Council embarked on a journey to upgrade its outdoor play area facilities on the recreation ground. The Council decided to replace the existing playground and provide more facilities for older children, teenagers and adults while reducing anti-social behaviour and combatting obesity in the process. Proludic was selected not only to produce...