Site: St Helens Road, Leigh,
WN7 3PA
Age Range: Toddler, Junior & Teens
Leigh & Wigan's New Adventure Playground and Nature Themed Family Play Space
Proludic was chosen to design and install the playground at Pennington Flash Country Park on behalf of Wigan Borough Council. The play area is part of a £2.7m makeover of the much-loved beauty spot – now part of the Flashes of Wigan and Leigh National Nature Reserve. This bespoke playground was designed using inspiration from the unique natural habitat with the aim to inspire and educate.
This inclusive, nature-themed family play space boasts a range of high-specification play equipment such as an inclusive wheelchair seesaw (J987), Origin' Major Projects tall towers with interconnecting crawling tubes and a multitude of swings plus a central 'Toddler Lake' with a swan themed springer for younger children to enjoy. Children can also fly across this bespoke playground using an Origin' playgorund cableway (J518A) or dig deep into the space in the sand pit using our sand excavator (J5014A).
The nature-inspired playground features a range of natural Robinia climbing equipment including log stacks, suspended bridges and reed-styled balancing beams that nurture and develop essential motor skills such as balancing, agility and strength. Designed to blend in with its natural surroundings, the bespoke play area boasts a variety of wildlife-inspired attractions suitable for children up to the age of eleven – including equipment modelled on ducks, swans and other birds. This is all designed to make the user connect further with the reserve and provide educational context for the wildlife found in the flashes.
We're delighted with our brilliant new adventure playground and it was truly wonderful to see all the smiles on the faces of the children who came along to have their first play! It's going to be a fantastic facility for local families and for the many thousands of visitors who come to enjoy a day out at Pennington Flash.

Cllr. Keith Cunliffe, Deputy Leader of Wigan Counci
---
Pennington Flash Play Area Photo Gallery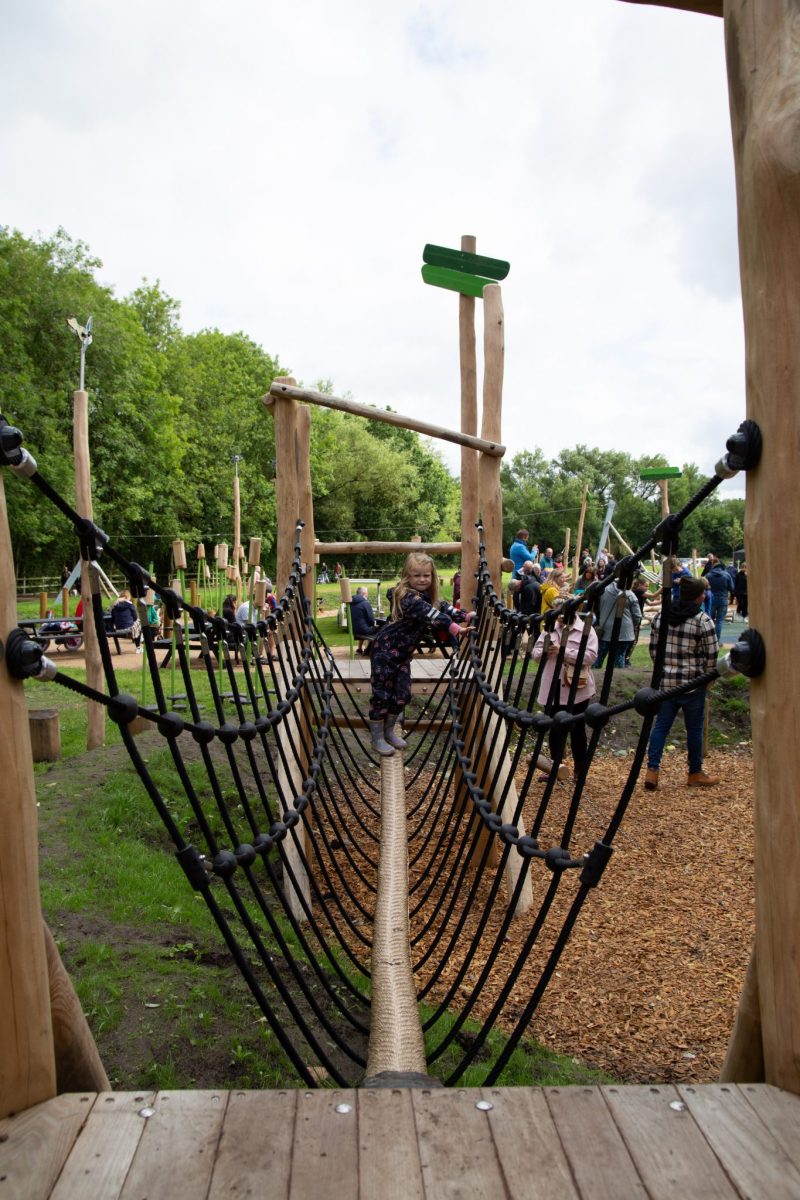 If you have a play project that you would like to discuss then please contact us on 0115 982 3980 or email us at info@proludic.co.uk.