Article published on 2 January 2020
2019 has been a great year for Proludic and one in which we have installed a record number of play spaces, outdoor gyms and sports areas.
Innovation is in the DNA of what we do and central to this successful year was the launch of 43 new products. Looking back some of the highlights were our unique activity-based 'Dynamic Roll Runner', along with adding a timber look colour to our popular Kanope range and the inclusion of a new trawler boat under our Aquatic range.
As you would expect from Proludic, we have produced some fantastic high-quality play and activity areas over the course of the year which reflects the 1500 plus products to choose from out of our brochure. For instance, bringing Andy's Adventure playground (set in Bestwood Country Park in Nottinghamshire) back to life using our natural Robina product from our Origin range was a highlight. Once opened in summer the space revitalised the area of the Country Park that it sits in, while the play area effortlessly blends into the surroundings of this natural beauty spot.
Other highlights included the imposing 8-meter Kanope Tower installed at Park Foot campsite in the Lake District, offering the children an amazing view across Lake Ullswater once at the top, before descending the corkscrew or kayak slide at a rapid descent back to ground level.
A Proludic designed playground at the RAF base in Wittering received a royal visit from the Countess of Wessex, who officially opened it and saw the first children who were more than happy to use the space and test it out. All the Proludic staff involved in bringing the project to life attended the ceremony and were honoured to meet the Countess of Wessex and tell her about the consultation day that used the children's feedback and designs to create the existing play area.
A customer-centric first for Proludic in 2019 was the inclusion of Live Chat on our website. This service now gives visitors to our site the ability to talk instantaneously to one of the expert agents about our products and services, speeding up and bypassing the need for phoning or emailing.
We have continued to produce compelling films about our projects and equipment which can be found on our website or YouTube channel. A recent inclusion to our YouTube channel has been a series of films about our Dynamic structure range which is designed to engage teenagers by taking their inspiration from extreme sports.
Our enthusiastic Staff embraced sporting challenges to support two charities close to our hearts during the year and in the Process raised £6500 for these worthy causes. The first was an extreme Tough Mudder event called X-Runner, that brought 15 staff members together to complete on a grueling 10km obstacle course and raise £1500 for a local charity Rainbows Hospice in the process.
The second challenge came in the second half of the year and was conceived to raise £5000 for the RAF Benevolent Fund to commemorate their centenary. As Proludic has had the privilege of working with the charity since 2009, we were not going to let this special anniversary pass unnoticed without giving our best wishes. We felt it was particularly important to celebrate the great work they do and mark this occasion. It was decided that we would raise money by challenging ourselves to cycle 100 kilometers to celebrate every year that the charity has been in existence. The ride was a great success and the Proludic Peloton completed it on a very cold November day. The end destination was a welcome sight for all riders after all those kilometers in the saddle.!
As you can see Proludic had a very busy 2019 and we envisage the start of the next decade and 2020 will be no different to the last. We kick 2020 off with a redesigned new logo which provides a fresh and exciting feel to the brand, reflecting our core values of innovation, involvement, experience and commitment. This year we will once again be reaching out to our clients with loads of product innovations within a newly created 300-page brochure format. Additionally, we have recently commissioned a new website that will be launched towards the end of the year – so watch this space!
To request your fantastic new 2020 brochure please click here.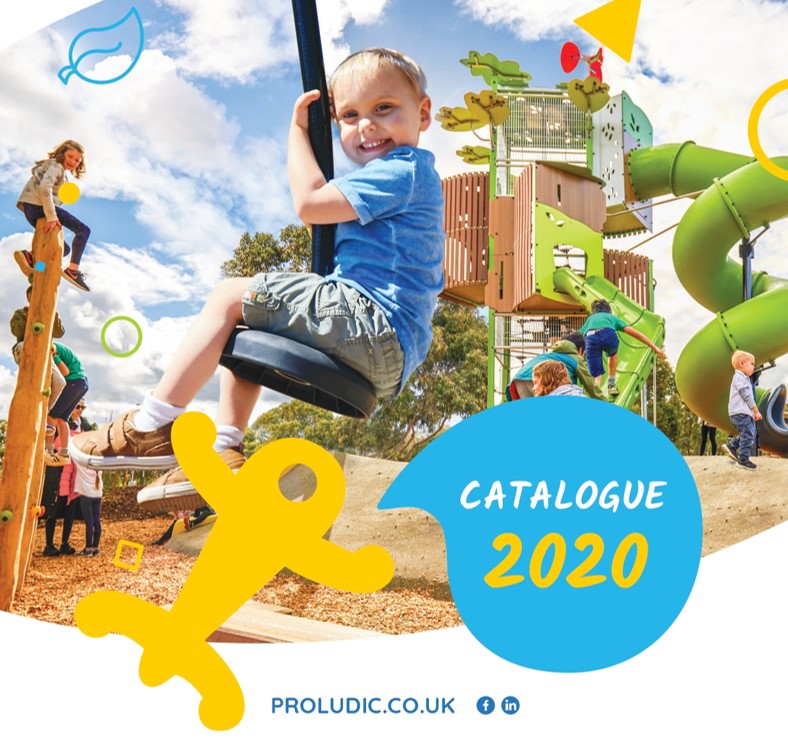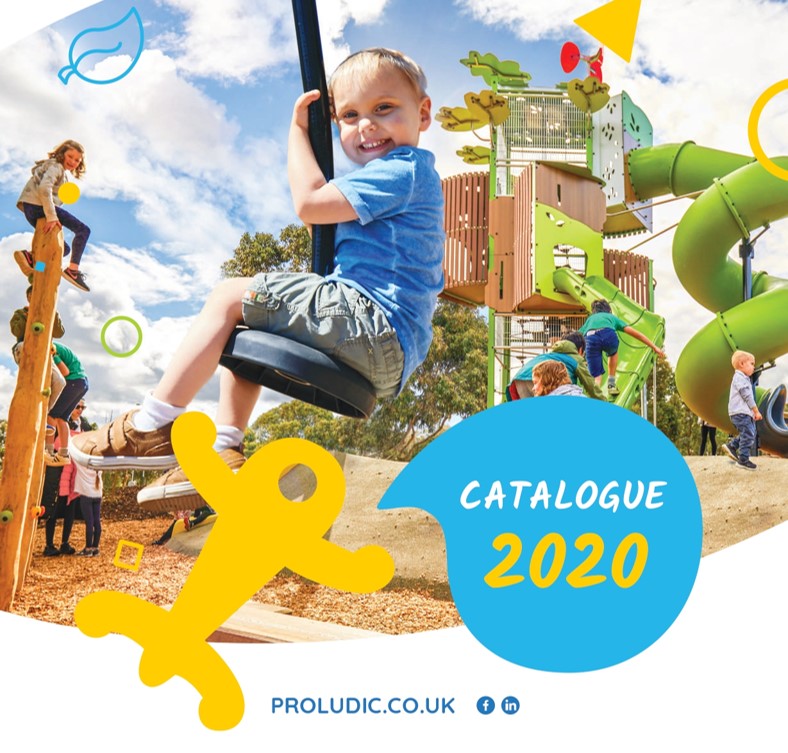 Recent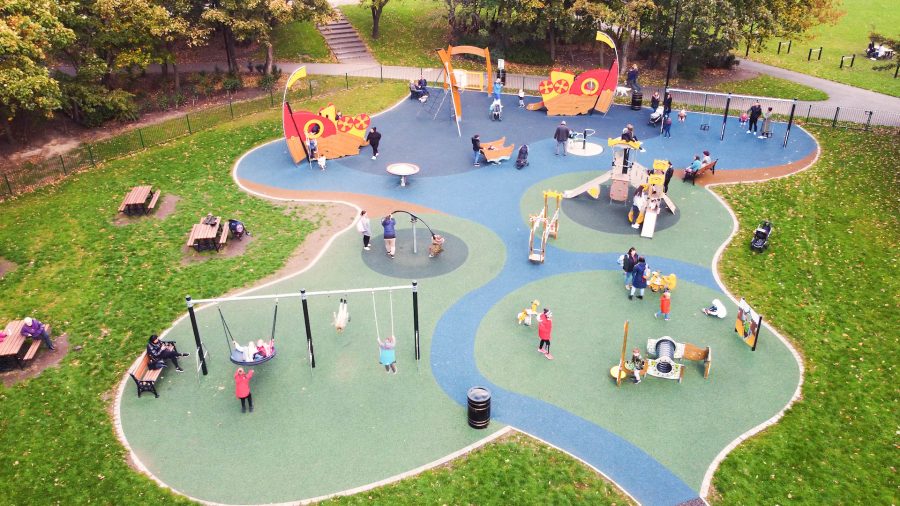 Article published on 24 November 2021
When South Tyneside Council was looking to upgrade a popular park in the coastal town of South Shields, Proludic was successful in their bid to create a new play and fitness space using our play equipment to honour the Roman history of the area for the whole community and tourists to enjoy. Proludic's design for...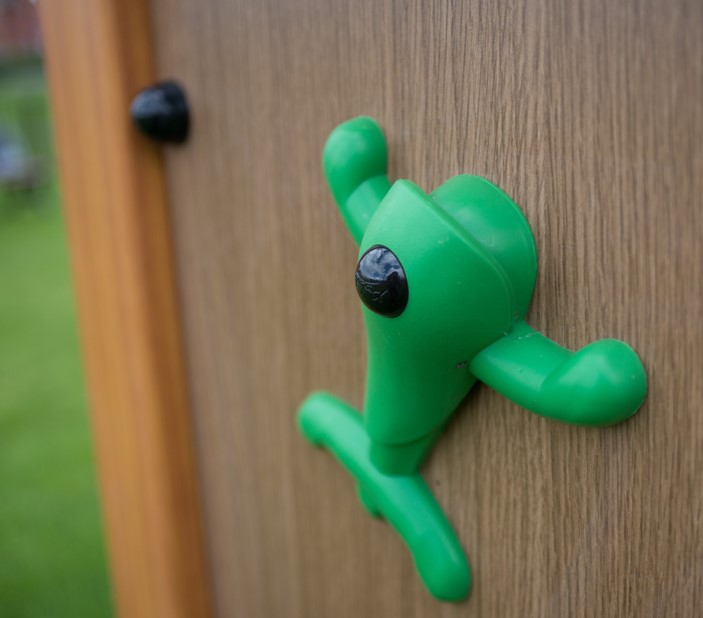 Article published on 10 August 2021
Since our beginnings 30 years ago, our intention has always been to provide our customers with the highest quality of products. Our materials palette is specifically selected to offer long-lasting, durable equipment with stylish designs across all our ranges. Our equipment ranges are suited to developing unique play and sports areas appropriate for the environment...